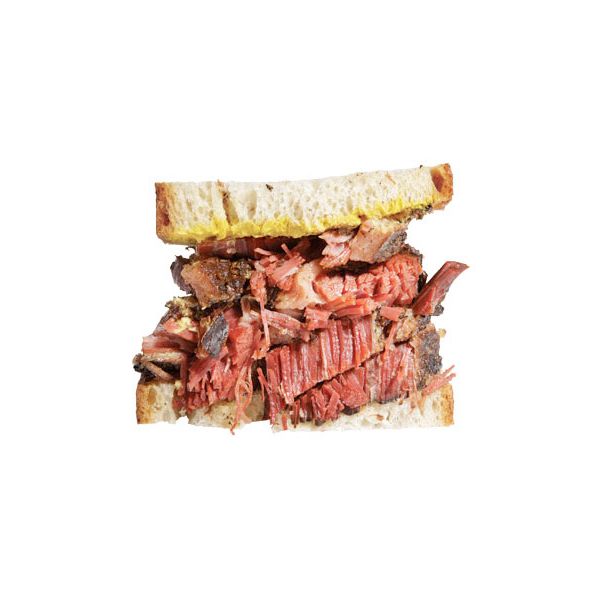 Glorious smoked meat.
Photo: Hannah Whitaker/New York Magazine
At last night's sold-out Summer in the City event to benefit City Harvest, we ran into Brooklyn's current cause célèbre, Mile End's Noah Bernamoff, who was working his station alongside his wife, Rae Cohen. He told us he's still trying to wrap his head around how successful he's been ("I thought I'd open a little meat shop and have my friends surrounding me and we'd just chill and booze during the day"), and gave us some more details on his forthcoming Manhattan expansion.
"It's going to be in Noho," he told us of the new location, though he wasn't willing to reveal the exact address just yet. "We're going to work to perfect our sandwich offerings, even more so than on Hoyt Street." As such, he tells us the new spot will be called Mile End Sandwich.
Hold on: A sandwich spot in that area sounds familiar — is Bermanoff aiming to open a Canadian version of Torrisi? "Ha! Well, the plan is not to do a dinner menu, so that's all on them," he laughed. "On Hoyt Street, dinner is a different kind of vibe, but we won't do that in Noho. Noho is more like quick service — a pure lunch and sandwich menu."
And when can we expect the new spot to open? "We have our location, we have our concept," he told us, remaining a little cagey. "Let's just say fall."