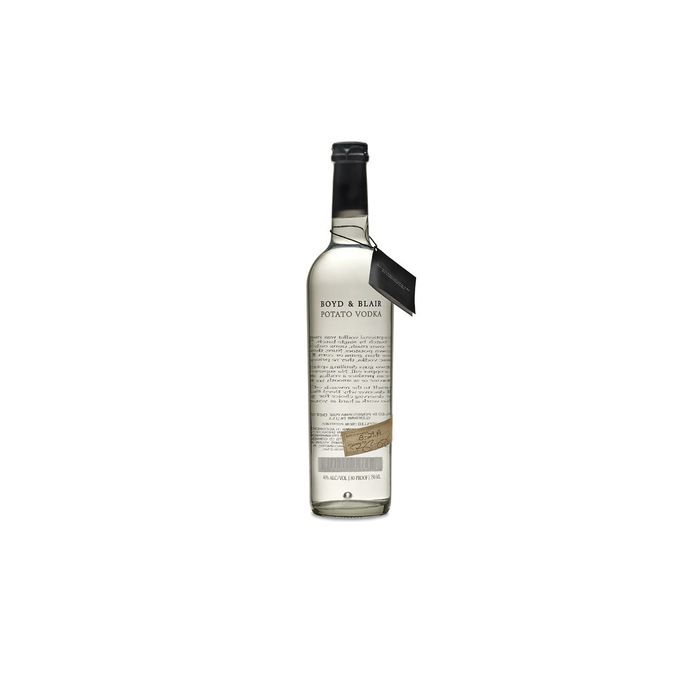 If anything, their bottle looks cool.
Photo: Courtesy of Boyd & Blair
Even if wine sorbet will soon become more bountiful, we're still on the lookout for something a little stronger. In the June issue of The Spirit Journal, a quarterly newsletter that's similar to Robert Parker's Wine Advocate, founder F. Paul Pacult releases his 2011 list of "The 140 Top Five-Star Spirits in the World." The first twenty picks, which are online, aren't particularly notable, though they do sound lovely and like we could go for a glass of any of them with a side of rocks right this second even if it's only the middle of the afternoon. What's more interesting is pick No. 22, the top vodka entry on the list. It's Boyd & Blair, an independent artisan brand that's based just outside of the Steel City.
We realize gin, rye, and bourbon have stolen vodka's thunder as of late, but Grub Street's opinion is that sipping some icy shots of it is still a lovely way to start an evening. But the pressing question: How does it taste? Pacult says it's "nothing short of luscious, semisweet, chewy, and smooth," which is an interesting description! More interesting is Pacult's further praise: He calls it the "best non-Polish vodka available." Okay, so maybe it's not quite the best, but it still sounds a lot better than cupcake vodka. [Spirit Journal via Boyd & Blair]