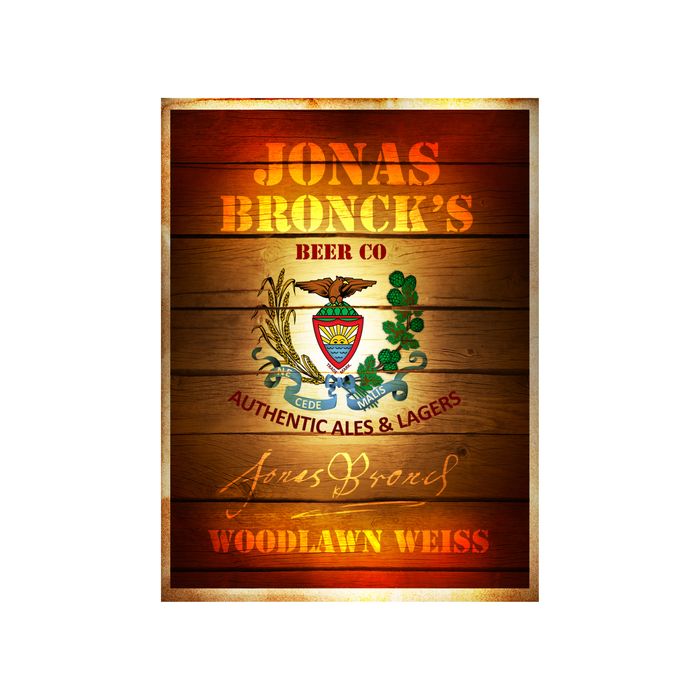 Steve Nallen is a Woodlawn native and a history buff. Three years ago, he says, he was thinking about the old-school roots of Astoria's Bohemian Hall & Beer Garden and trying to figure out how to revive the beer-garden tradition in the Bronx, when he stumbled across the story of Swedish settler Jonas Bronck, the borough's namesake and OG home brewer. "When I delved into the history of the family," says Nallen, "there was a clear brewing history." Bronck died in 1643, and found among his personal library and textile collection was a hodgepodge of rudimentary brewing equipment, maybe a satchel or two of wild yeast and some flasks. The beer may have even been a family recipe: In 1663, Bronck's relative Pieter traveled north and opened a farm to table gastropub in upstate New York. After reading into this, Nallen started Facebook and Twitter accounts for Jonas Bronck and continued to chase the long-vanished trail of hops. He home-brewed using different formulas for a year and began turning out brews under the name Jonas Bronck's Beer Company: first a crisp wheat beer made with German yeast called Woodlawn Weiss, followed up with the "smooth" Pelham Bay IPA.
After tweaking the flavors, 30-year-old Nallen has now assembled a basic sales team and found a distributor for his beer, which will be available on tap this weekend. He has turned over recipe formulation to a partner brewer and brewery located upstate, though he says he'd eventually like to bottle in the Bronx and is looking at spaces there. Perhaps the Manhattan-facing edge of the South Bronx, home to the Bruckner Bar & Grill and its new neighbor, the second, similarly named Bronx Brewery, will become the borough's first new craft-beer corridor in a hundred years.
A rep from Union Beer, the company that will distribute the beer, says that the initial production order of just 37 Woodlawn Weiss kegs will be on their trucks tomorrow and will likely be tapped by Saturday. Woodlawn Weiss will roll out in fifteen locations, including Bierkraft in Park Slope and the Astoria Brewhouse in Queens; in Manhattan at P.J. Clarke's, Good Beer, Rattle & Hum, and the Long Room. And, happily, the beer will also be found at Rambling House, Yankee Tavern, and the Bronx Ale House, all located in its namesake borough.