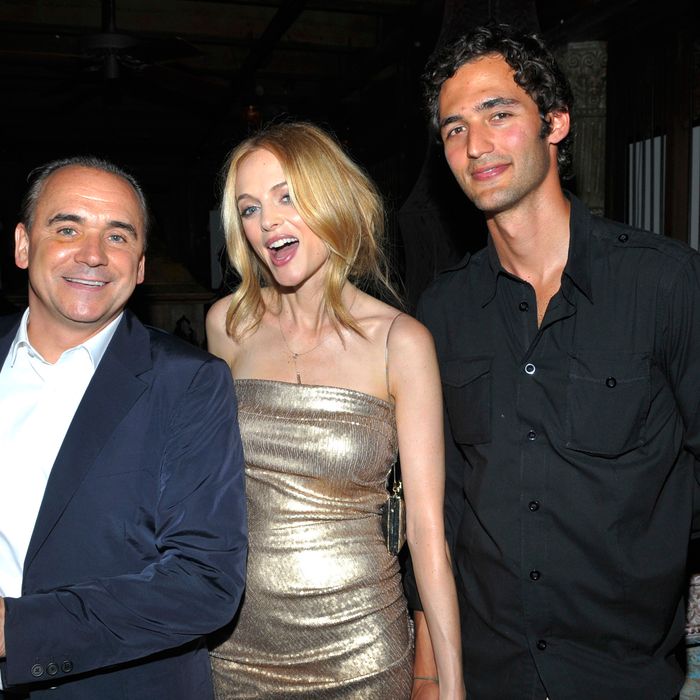 Photo: Jonathon Ziegler/PatrickMcMullan.com
At last night's premiere of Marja Vongerichten's new show, Kimchi Chronicles, we caught up with the show's co-star, Jean-Georges Vongerichten, to ask him about working with his wife and what's going on with his new restaurant in Chicago.
Was it stressful making the show with your wife?
Oh no! My wife is my new hero. Or, I don't know, maybe she's my new competition.
There must have been a few battles, no?
No way. There was no stress. We never have arguments. We've been together for eleven years and we've never had one argument. Not one! We're from the same sign: Pisces. She knows when I need space. I know when she needs space. It's very easy that way.
What's going on with Chicago?
Chicago is opening in the fall, in October. It's happening, oh yeah. But I know Chicago; I've been there for many years for Vong. I consider myself a New Yorker though; I won't be moving there or anything. Well, you never know.
Is there a name for this project?
We don't have a name yet. It was the Pump Room, and people in Chicago feel attached to that name. So we're going to put it out there for Chicago to choose a new name. It's going to be online soon — the contest. It was called the Pump Room and many legendary people would stay there; it was a very glamorous hotel. The new name that we go with will be based on popularity, not like, just any stranger.