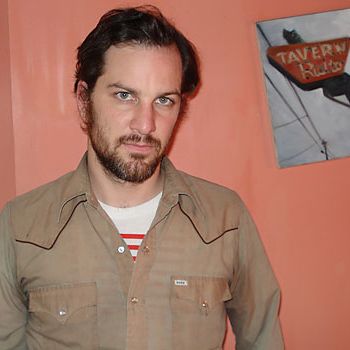 Photo: Courtesy of Todd Patrick
The plan by concert promoter Todd Patrick and Two Boots pizza chain owner Phil Hartman to turn a vacant space on 34 Avenue A into a down-home Southern eatery — which would have two bars and a performance space for experimental classical music and jazz — was overwhelmingly defeated last night when Community Board 3 passed a motion denying the partners' application for a liquor license by a vote of 28 to 7. The vote followed more than an hour and a half of raucous back-and-forth between some 25 neighborhood opponents of the project, known as Piney Woods, and a similar number of advocates.
Hartman, an East Village resident and longtime arts promoter, did not attend the meeting, but the lawyer for Piney Woods, Elke Hofman, read a statement from him in which Hartman said he sympathized with the residents' concern over noise and garbage stemming from "frat boy" bars on Avenue A.
Piney Woods' supporters at the meeting said the project would inject new life into the East Village, which has lost many cutting-edge venues in recent years to rising rents. "I don't want to have to travel to Williamsburg to hear the kind of music" that would be on tap at Piney Woods, said Debbie Hulkhower, who lives in the neighborhood. "I don't actively drink, so I would be one of those people who go for the music, for the ambiance," she told us. "I want to hear something that will make you feel you're hearing something you've never heard before. It wouldn't be like Britney Spears."