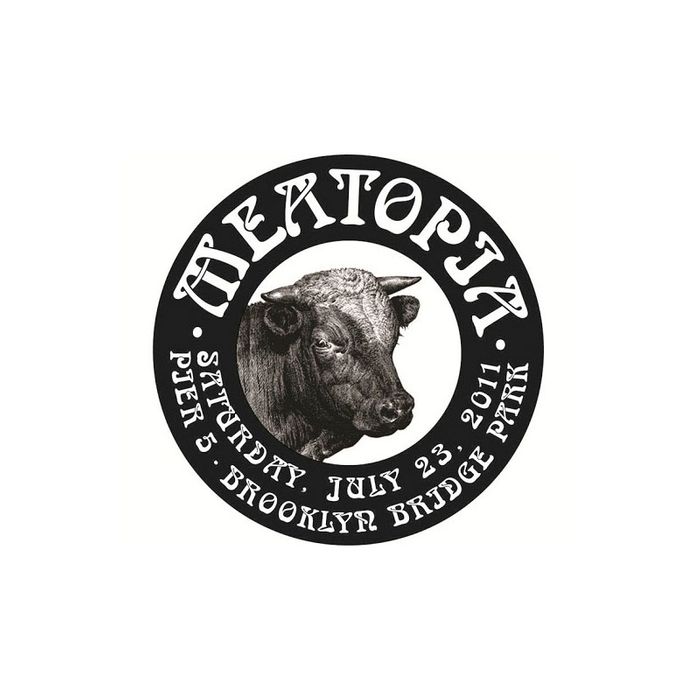 Hugue Dufour tells Edible Queens that although he likes Korean fried chicken, he probably won't be doing it at M. Wells anytime soon, since "everyone's doing fried chicken"; he does, however, want to get a gyro spit so he can make sandwiches consisting of "all sorts of meats stacked up, even with foie gras on top leaking all over the meat." Meanwhile, Josh Ozersky (who just announced the next phase of Ozersky.tv) tells us that not only is Eddie Huang (currently stinting at LTO) joining the roster of Meatopia on July 23 (he'll do a "Taiwanese Ultra-Meat Mix" of oxtail, pig feet, and beef cheeks over rice), but a handful of the previously announced chefs have unveiled their dishes for the event. Here's a partial list of what to expect, including a "Jewish Bánh Mì" from Noah Bernamoff of Mile End.

Sean Brock, Husk (SC): An Ossabaw pig will be cooked over Wood Embers and Pig Bone Charcoal
Ignacio Mattos, Uruguyan grill master: whole roasted veal rib cage, with sweetbreads and chimichurri
Akthar Nawab, La Esquina: Crispy duck parts w/ pumpkin seed "mole," aged cotija cheese, and chocolate
Noah Bernamoff, Mile End: Jewish Banh Mi - Petcha, ground veal, garlic chopped liver
Aaron Sanchez, Centrico: Whole Goat Monterey-Style Tacos with Pickled Onion
Nate Appleman, Chipotle: Chorizo Tostadas with Tomatillo Salsa and Queso Fresco

Tickets are, of course, available here.