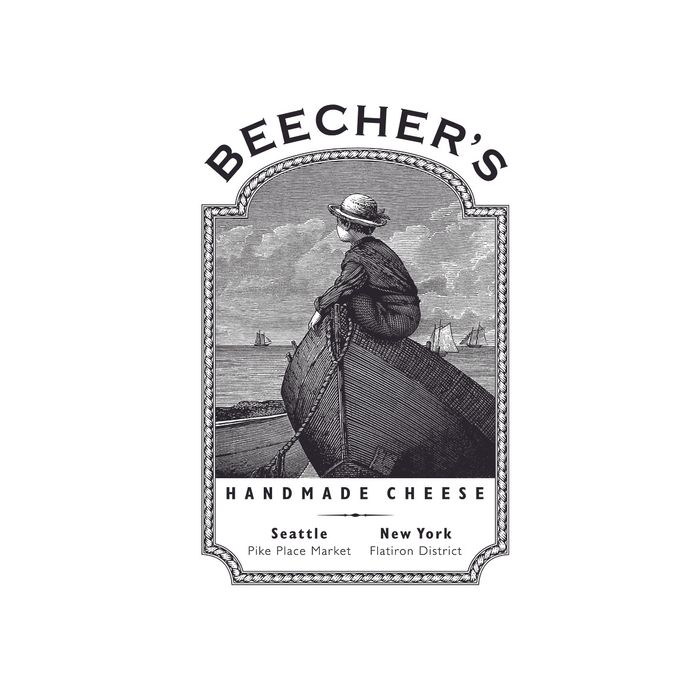 Signs have been up for months announcing the coming of Beecher's New York to 900 Broadway in the Flatiron, and now Grub Street learns the cheese factory, retail store, café, and bar will open June 24. The shop has already been a player in the Seattle cheese scene since 2003, and founder Kurt Beecher Dammeier tells us the 8,000-square-foot space will be half devoted to cheese-making, and half to dining and retail. You might already know the brand, which has sold its Flagship cheese (embodying "the richness of a Cheddar and the creamy cookability of a Gruyère," Dammeier says) in shops like Murray's and Fairway. Beecher's will prodcue about fifteen cheeses behind glass walls visible from the street and inside, including a New York–exclusive washed-rind variety dubbed Flatiron.
An upstairs café will offer breakfast and lunch, including grilled-cheese sandwiches and the as-seen-on-Martha penne macaroni and cheese made with signature Flagship curds. And the adjacent retail area is set to stock Beecher's cheese, plus 75 American-made artisanal varieties, and domestic charcuterie. During evening hours, you'll be able to get your drink on downstairs and dig into small plates like salmon, veggies, and cheese, of course, while watching the Flatiron cheese age behind glass (for curd nerds — trust us, we know a few — this is exciting).
Meanwhile, Bedford Cheese Shop has nixed plans to join Williamsburg neighbors Whisk and Uva just up Broadway. Instead, its second shop is slated for fall in 5,000-square-foot digs on Irving between 18th and 19th Streets. Co-owner Charlotte Kamin tells us the larger space will allow for three cheese caves and a classroom where "farmers and affinoirs can come in and do education." Any way you slice it, this town keeps getting cheesier.
Beecher's New York, 900 Broadway, at 20th St.
Earlier: Bedford Cheese Shop and Whisk Are Flatiron-Bound