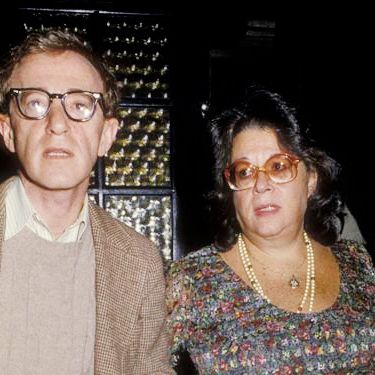 Allen and Elaine Kaufman, in 1985.
Photo: Ron Galella/Getty
At last night's Cinema Society screening of Woody Allen's latest film, Midnight in Paris, talk naturally turned from Paris to the other great cities of the world: Rome (where Allen will be shooting this summer), Barcelona, London, and, of course, New York. But we wondered what Allen thought about the fact that Elaine's, long known for being one of his most beloved spots in the city, would soon be shutting its doors.
Did you hear that Elaine's is closing?
I was crushed, I must say. Because it was a unique place, truly like no place else in New York, and it was a place that I could describe to you endlessly, but you had to be there to appreciate it. It was a fabulous place to go every night, and I went there every night for years and years and years, and it was like a second home to many, many people.
Did you go after Elaine passed away?
I didn't go after she passed away because Elaine's to me was Elaine, and, uh, despite the unrelenting bad food I went there every night for decades, and it was such a fabulous experience that, um, my theory was that if the food had been better, people would have gone only to eat. But keeping the food at a certain low level, everybody went for conversation and meeting people and chatting, and that was the success of the place.
Do you think Graydon Carter or somebody should take it over?
Uh, yes, but I don't know if it could ever be, you know, Elaine's without Elaine. You know, but you could give it a shot and see, you never know.
Earlier: Elaine's Will Close Next Week
Legendary Hostess Elaine Kaufman Dies at 81
Related: Everybody Remembers Elaine
If You've Been Afraid to Go to Elaine's These Past 20 Years, Here's What You've Missed [NYM/Google Books]