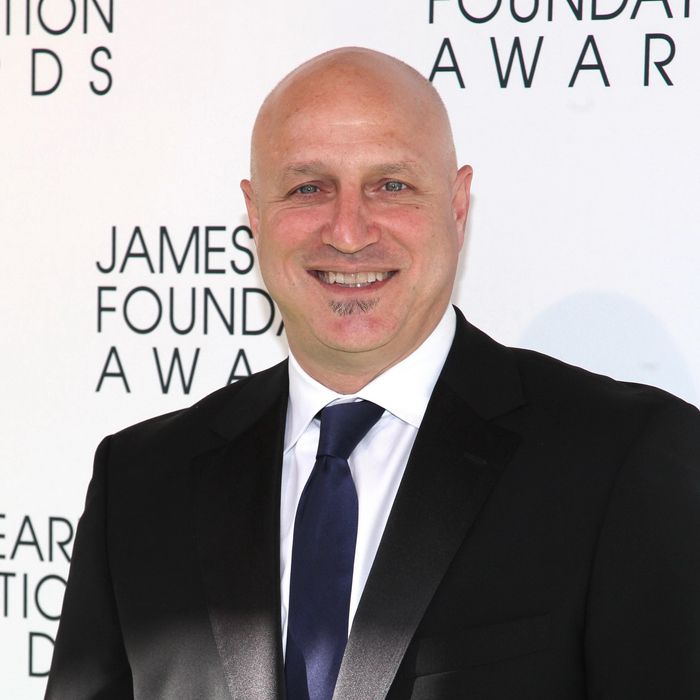 Not a fan of food trucks.
Photo: WILL RAGOZZINO/Patrick McMullan
Want some James Beard Award slideshows? The blogosphere has ya covered! Fork in the Road looks at the food that was served; Serious Eats does the same and throws in some photos of Ed Levine hanging with chefs; Eater has hangover observations from the "frathouse clusterfuck" that was the Eleven Madison Park after-party; the Feast asks some winners whether they're going to Disneyland; and Metromix gets Tom Colicchio to talk smack about food trucks (he thinks they're the worst current restaurant trend and should be paying rent) and then gets Duff Goldman to talk smack about blogs: "It's like whatever, you get a whole bunch of people … I'm sitting in my mom's basement with no life, really pale, and I kinda smell, and this is my opinion. That sector of society." Aw, come on, Duff — without blogs, how would we know what you like to cook when you're stoned?