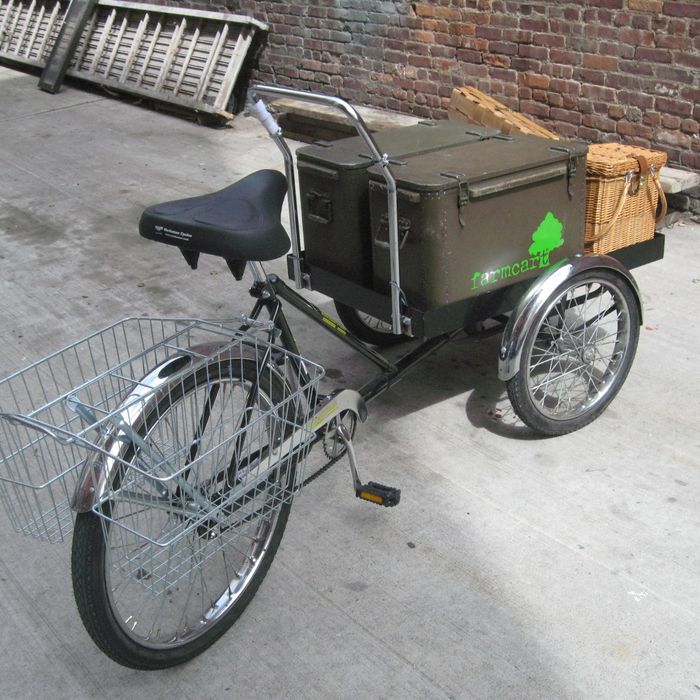 Farmcart's sandwich-delivery trike.
Photo: Courtesy Farmcart
The latest player in the beer-garden craze is Farmcart, the Bushwick-based sandwich-delivery service. Grub Street learns that the purveyor will host a biergarten during Bushwick Open Studios, June 3 to 5, at the neighborhood's newly revived historic Moore Street Market. The space at the center of the market will have "a bar setup with benches," says Farmcart's Michelle Lopez, and will serve local brews like Coney Island Lager as well as some German weiss beers, and of course Farmcart's signature sandwiches. "My husband is German, so he knows beer gardens," Lopez said. "The context of the Moore Street Market seems like a perfect place for it — it has a nice, quaint feel to it. Also, Bushwick kind of needs something." After Open Studios, the couple will revive the beer garden certain weekends throughout the summer, though the exact schedule is not yet set.