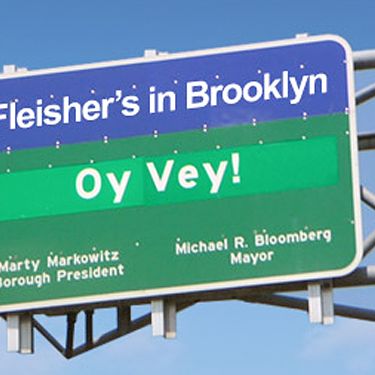 Photo: Courtesy of Fleisher's
For a while now, we've heard whispers that Kingston, New York's destination butcher shop, Fleisher's (where Julie Powell, Tom Mylan of the Meat Hook, and other local sustainable meat mavens famously cut their teeth), is opening a store in Park Slope, and now an announcement on their site makes it official: It'll open in September across from Bierkraft, at 192 Fifth Avenue. Jessica Applestone tells Brooklyn Based, "The offerings will be no different from what we offer in Kingston but we have more prepared frozen entrees. We already offer pot pies, shepherd's pie but there will be more options like that." The shop will have "a really old-fashioned, old-school butcher feel," and there will be delivery.
It's a busy time for Jessica and her husband, Josh: Next Thursday they'll celebrate the release of their new book with Alexandra Zissu, The Butcher's Guide to Well-Raised Meat, at Powerhouse Arena from 7 till 9 p.m. RSVP here.
Fleisher's Park Slope coming this Fall! [Fleisher's via Brooklyn Based]