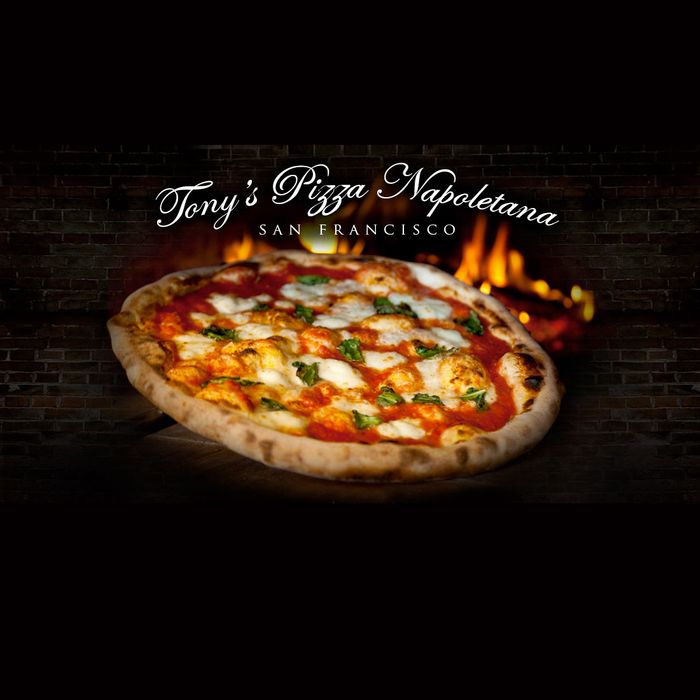 New York lost a pizzaiolo to San Francisco when UPN's Anthony Mangieri left town; now we're finally getting something back (Nate Appleman doesn't count since he left the pizza world for a gig at Chipotle). Bruno DiFabio and Tony Gemignani, owners of Tony's Pizza Napoletana in San Fran's Little Italy, are opening 900 Degrees. In 2007, Gemignani became the first American to win Best Neapolitan Pizza at the World Pizza Cup in Naples — here he's installed his longtime apprentice chef Audrey Sherman.
Rather than huing closely to a Roman, Neapolitan, or classic New York style, these guys do all three: The Neapolitans' Caputo flour is made into dough the same day and baked in a 900-degree, wood-burning oven imported from Naples. Only 73 are served each night, to commemorate the luck day (06/13: or 6+1, and 3) that Geignani took home the trophy. The Roman pie's dough sits for two days before it's stretched and finished in an Italian electric brick oven at 700 degrees (the thin crust is then cut into thin squares), and the New York tomato pies yield the doughy goodness you know and love from your local slice joint (in San Francisco, Gemignani makes them in a 550-degree gas brick oven, with hand-crushed tomato sauce and Pendleton flour). There will also be "Americana pizzas" made in the brick oven and topped with nontraditional ingredients like free-range New Zealand lamb, pulled pork, habenero and serrano peppers, agave nectar, cactus salsa, Croatian sweet fig preserves, and so on.
Take a look at the San Francisco location's menu and you'll know what to expect when 900 Degrees opens in the West Village next week.
900 Degrees, 29 Seventh Ave. S., at Morton and Bedford Sts.; 212-989-9880