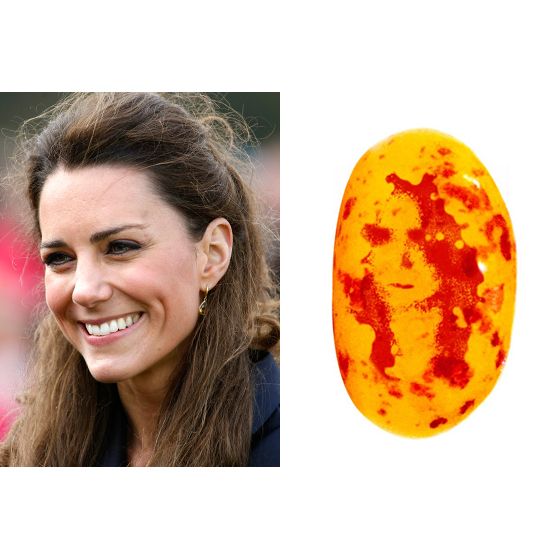 If she had a sense of humor, she'd serve jelly beans.
Photo: Alastair Grant - WPA Pool/Getty Images, SWNS.com
Here at Grub Street, we've been to our fair share of great weddings, but we've also been to more than a few stinkers. But the one thing that both types had in common: At least we got to eat lunch or dinner or something at the reception. Sounds like that won't be the case for the 650 guests attending William and Kate's reception at Buckingham Palace. The Times reports that guests will instead be greeted with "a modest spread of Champagne, wedding cake and two-bite appetizers, or canapes."
There are a couple of reasons for this! The Royals are apparently concerned about how it'd look for them to be having this big, extravagant lunch while the rest of us suffer and starve in the aftermath of the economic downturn. (They're going to start worrying about that kind of stuff now?)
Also, according to the story, the menu "is in part a function of the physical limitations of Buckingham Palace … the palace kitchens are better equipped to handle formal dinners for about 150 people." Look, Royals, we're not telling you how to handle your guest list, but if you're going to complain that you can't accommodate everyone in a goddamn palace, maybe you should just shave a few names off the list, instead of forcing everyone to eat pigs in a blanket.
Yugoslavia's Prince Dimitri (who, incidentally, looks like this) sounds like the only guy who really gets it: "It sounds very strange," he tells the Times. "From what I remember at all the other royal weddings I went to, we were served the best lunch possible."