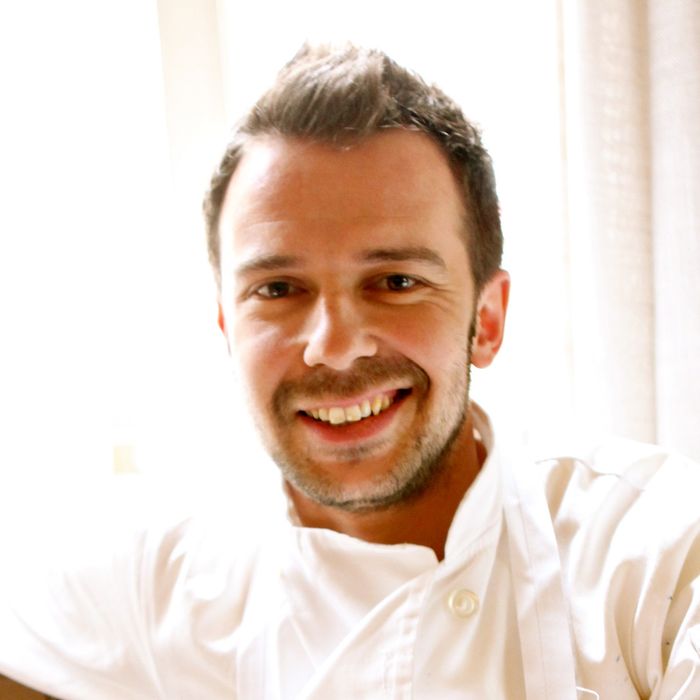 Photo: Lindseybelle Photography
Last week there was word that Stuzzicheria chef Mike Franzetti went to Dean Street, and now we can report that the Tribeca joint's new chef will be none other than Ron Suhanosky. The chef left Upper East Side favorite Sfoglia last fall to write a cookbook (The Italian Table, his follow-up to the Beard Award–winning Pasta Sfoglia, will be published in October). Now he's ready to get back in the kitchen: After Stuzzicheria closes on Sunday and Monday for what Suhanosky says will be a quick "country chic" makeover, he'll introduce a new menu. From there, the new executive chef plans to broaden the Stuzzicheria concept beyond just southern Italy as he expands it to other neighborhoods and even other cities.
Suhanosky tells us, "Sfoglia was more about an era of food — it focused on a renaissance style. Here I'm more focusing on a regional aspect of cooking which is more current, and just focusing on the concept of smaller plates and sharing." Though 75 percent of the menu will remain dedicated to stuzzichini (Italian tapas), he'll also bring back a few of his Sfoglia favorites (chicken al mattone, mussels, gnocchi). One side of the menu will be dedicated to "Stuzzicheria signatures" and the other will be reserved for seasonal dishes that will rotate every month or so. (While Suhanosky works on reconnecting with his favorite purveyors, he's playing with fava beans and morel mushrooms.) Secondi may include grilled housemade Italian sausage and a sirloin pizzaiola; there'll be a few pastas; and a few desserts like homemade Italian cookies (Suhanosky's wife Colleen Marnell-Suhanosky won't initially be pastry chef as she was at Sfoglia, since she's focusing on motherhood). Diners will also be treated to marinated olives topped with toasted crumbled olive-oil cake. At the bar, there'll be complimentary caramel popcorn with guanciale, a revamped list of Southern wines, and homemade limoncello and sodas.
So will it be as hard to score a reservation at the new Stuzzicheria as it was at Sfoglia? Actually, Suhanosky is hoping Tribecans will eschew reservations altogether. "I want it to be a first-come, first-served type of place," he tells us. "I had such a hard time dealing with the six-week wait for Sfoglia that it became kind of a nightmare for me. This will be more of a fun ambiance."
The restaurant should reopen by the middle of next week.