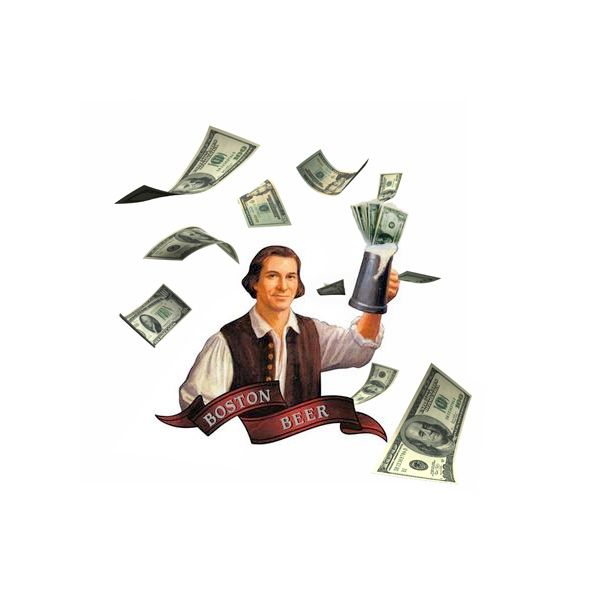 Sam Adams, a.k.a. Old Moneybags.
Photo: Mary-Louise Price. Photos: Sam Adams, iStockphoto
No, seriously: The Boston Beer Company, maker of Samuel Adams, is looking to distribute up to a million dollars in micro-loans this year, all through its Brewing the American Dream program, which lends out amounts from $500 to $25,000 to food, beverage, and hospitality entrepreneurs. Jim Koch, the company's founder, tells us that they've already loaned money to more than 50 restaurateurs and producers over last three years, and now you pickling-crazy would-be business owners are in luck: The program has just expanded to New York (it's also in Boston, of course, as well as parts of Pennsylvania and Ohio). In fact, Koch tells Grub Street he's on the lookout for loan recipients right this minute.
Having noticed that our city is "a real hotbed of small-scale food and beverage" entrepreneurs, Koch says he's looking for potential businesses to help, but is having trouble tracking down anyone worthwhile: "We have way more money than qualified applicants," he says. "People don't know that this kind of money is available." So now you know. And if you're like any of the bakers, baristas, sausage-makers, restaurateurs, or others the program has helped in the past (we're betting some of you are), this could be a boon.
Koch and his associates decided to start the program because, he says, "if you need a loan of less than $25,000, there's nowhere to get it." (Brewing the American Dream's average lend-out is $7,000 to $10,000 and they partner with micro-finance specialist Accion, which handles the nitty-gritty.) Koch also wanted to pass on some of the business knowledge he's gleaned the hard way over 28 years, which comes in the form of free counseling sessions covering everything from branding to payroll.
If you're interested, application information can be found here, and both restaurateurs and small-food producers are invited to apply. And don't worry, any idea you have is bound to be better than the ones on America's Next Great Restaurant!