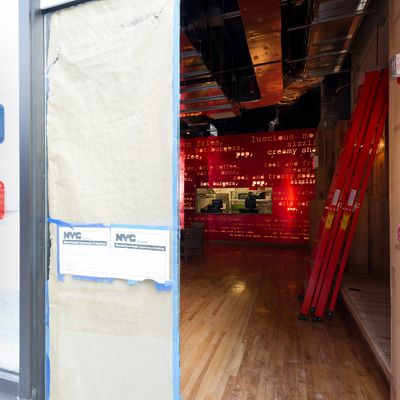 The future home of Pop Pub.
Photo: KENT MILLER/KENT MILLER STUDIOS
It seems slider slinger Pop Burger has its eyes on the NYU crowd: Grub Street hears that the chain is scheduled to open its third location, Pop Pub, at the end of April on University Place. As the name suggests, this one will be more pubby than clubby, with wooden benches and tables, an emphasis on beer and wine rather than cocktails, and an expanded menu. Details are scarce at the moment, but keep an eye on this space for updates.
Pop Pub, 83 University Pl., nr. E. 11th St.