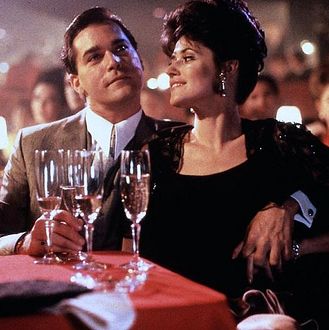 Movie mobsters are always sitting around, eating late-night feasts made by their moms, killing each other in red-sauce joints, and taking cannoli instead of guns. They're foodies! And it's like that in real life, too! According to the Times, "a real menu is required — just to keep track of all the culinary allusions" being made by mob boss Joseph C. Massino while he appears as a witness in a federal trial against Vincent Basciano (a.k.a. Vinnie Gorgeous).
Massino reportedly told the court that he'd once bribed prison guards to get him "cold cuts, shrimp, scungilli," and in a conversation he'd secretly recorded with Basciano, he'd commented on the quality of a sausage he'd had ("wasn't bad, Bo"). Not only that! He also took a steady job at Long Island's King Catering while he was out on parole and prohibited from consorting with felons. (There, of course, he conducted family business in the walk-in, "to avoid bugs.")
And yet, the big food-mob story these days is still the Lucali stabbing, which the Post is now saying was over a woman — or, as the tabloid is apparently calling her in the URL for the story, a "hot tomato." Spicy!
At a Mob Trial, Testimony Focuses on the Knife and Fork [NYT]
Love triangle spurred pizza slice-up [NYP]