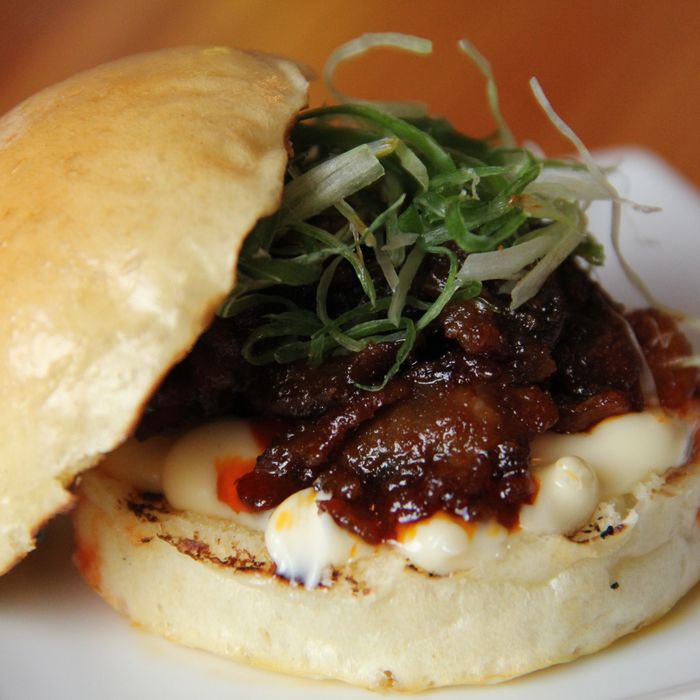 Danji's spicy pork belly slider.
Photo: Courtesy of Rheewind
The kimchee-taco-truck phenomenon that's swept America hasn't escaped the notice of a South Korean–government-sponsored group called the Korean Food Foundation. In a promotional push geared toward truck-crazed New Yorkers, the foundation is collaborating with nine local restaurants to operate a mobile kitchen, dispensing free Korean lunches in 25 Manhattan locations weekdays from April 18 through May 20. The entire first week is devoted to Danji chef Hooni Kim's outrageously good (and, we repeat, free) Korean-inspired sliders — an irresistibly calculating come-on to spark interest in subsequent specialties like San Soo Gab San's japchae, jeon from Don's Bogam, and Kunjip's kimchee fried rice (full schedule and daily locations at the event's Facebook page).