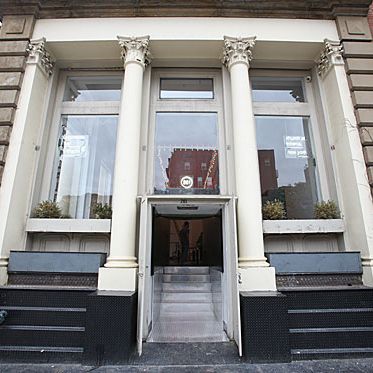 White Church will open next month.
Photo: Melissa Hom
Not enough people went to Tribeca's Il Matto, apparently, because it closed last week. But those who did will tell you they served some weird stuff there: vermouth-soaked river rocks plopped into martinis, chilled mozzarella soup, eggplant desserts. Sure, it wasn't always good, but at least it was interesting. Well, forget about all that, because Diner's Journal is reporting that next month chef Matteo Boglione, along with partner Gian Perugini, will turn it into an "American" restaurant called White Church, a play on the restaurant's address.
Perugini says the place will me "more casual and less scary." It will be redone in wood and stone! It will be family friendly! The bar will have "tables and chairs"! WHOA!
Oh, but it also looks like artichoke croquettes with saffron sauce and pecorino crème brûlée will be on the menu, so there's still hope that it will be a little scary.
Something More Familiar Will Replace Il Matto [Diner's Journal/NYT]