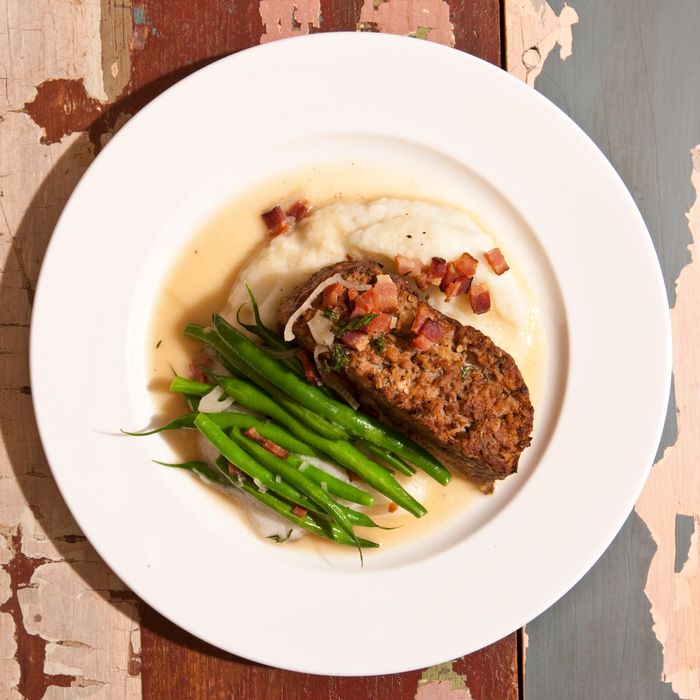 The Monument Lane meat loaf with whipped potatoes.
Photo: Danny Kim/New York Magazine
Last week we gave you a look at Monument Lane, the "New American tavern" that's opening this week in the West Village. Well, now word comes that the doors will swing open Friday. For the time being, it's dinner-only, but the owners say lunch and brunch are on the way eventually. Keep reading for a first look at executive chef Brian Murphy's menu, which includes items like pork potpie, a basket of fluke fingers and clam bellies, and, of course, squab pâte.
103 Greenwich Ave., at W. 12th St.; 212-255-0155
Monument Lane Menu [PDF]
Earlier: What to Eat at Monument Lane, a Neighborhood Tavern for the 21st Century