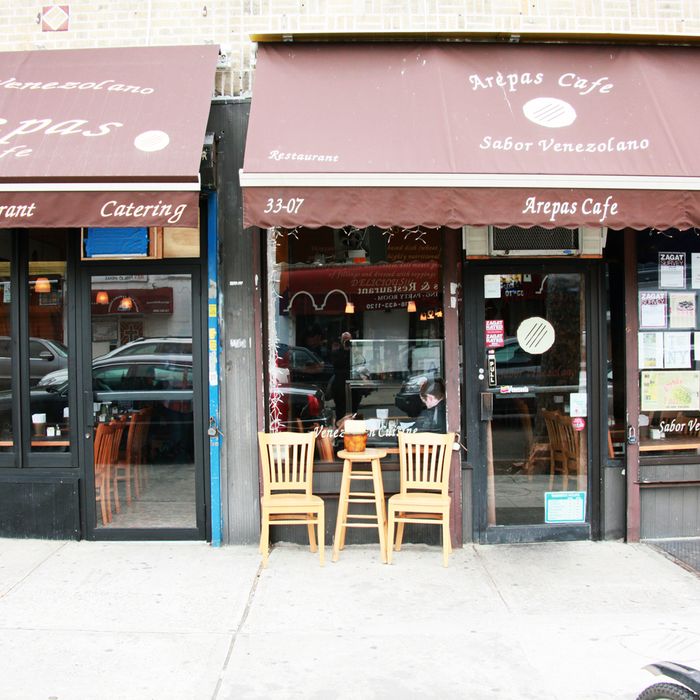 The new wing is on the left.
Photo: Courtesy Arepas Café
Four years ago, Venezuelan-born Riccardo Romero opened Arepas Café and recently he had the chance to expand into the space next door (thanks to that Samuel Adams program we told you about, as it happens). Romero's eatery is popular with neighborhood locals and both Venezuelan and Colombian expats, who tend to disagree about who invented the signature griddled-corn arepa. The larger space, which adds fifteen to twenty more seats, lets him bring in a different crowd as well: neighborhood schoolkids, who are invited in groups two afternoons a week for a culturally eye-opening snack. "They love the plain arepas," Romero tells us. "Sometimes I see them dragging their parents back in here." Since the South American menu tends to change seasonally, check out the latest version here.