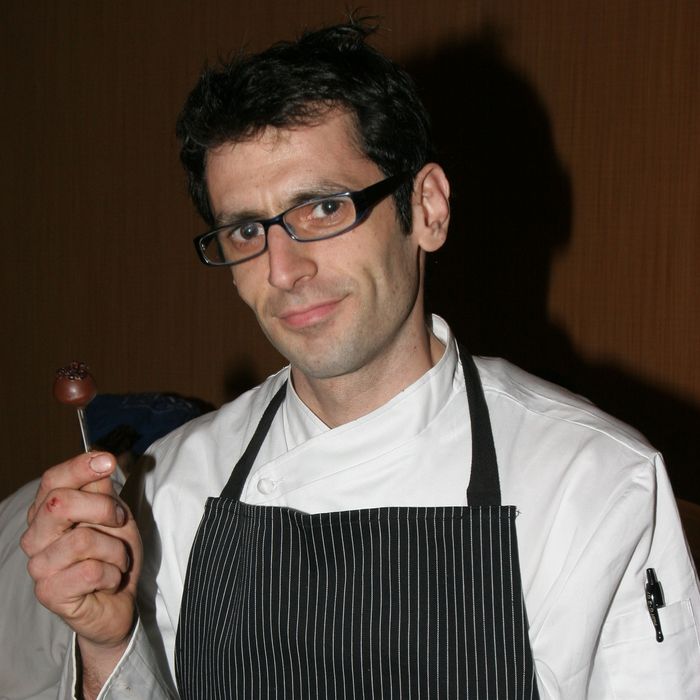 Iacopo Falai.
Photo: Will Ragozzino/Patrick McMullan
Diner's Journal has it that Iacopo Falai — who, at Falai, makes that totally rad beet-pasta dish that we just called one of the best in the country — will open a new market, called Bottega Falai, next Thursday. It will be right next door to Caffe Falai. There, he'll sell — what else? — Italian stuff: dried pasta, olive oils, fancy salt, cured meats, bread, etc. etc. But that's not all!
He's also got a new cocktail menu at Caffe Falai's newly installed full bar. But his staff is evidently saying arrivederci to the jiggers that high-end bartenders around the city have made so commonplace. Falai's bartenders will weigh drink ingredients on little scales — because don't you just hate it when your Negroni is, like, .05 grams light on the Campari?
Falai Goes Retail, Swedish Fish Spawn [Diner's Journal/NYT]