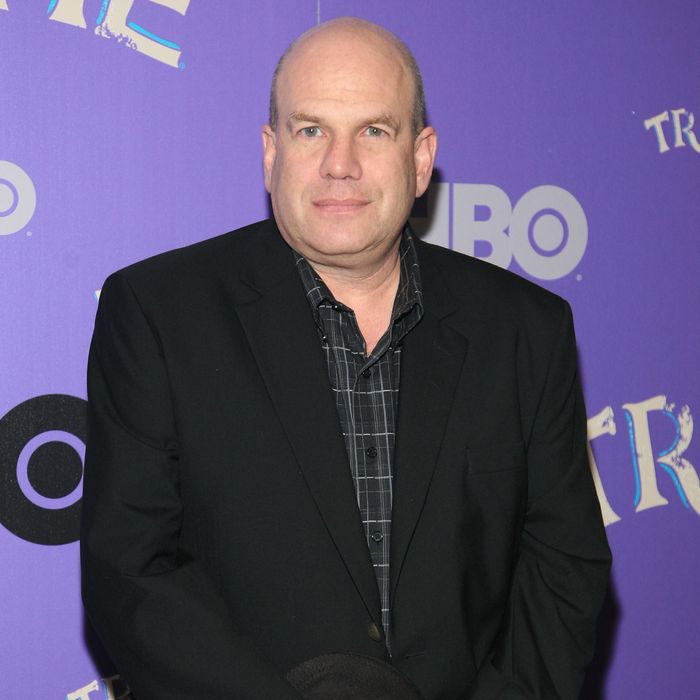 Photo: John W. Ferguson/Getty Images
At last night's premiere for the second season of HBO's Treme, we made a point of tracking down series creator David Simon to ask him about the show's heavy emphasis on food culture and about hiring self-described "Wire wonk" Anthony Bourdain to co-write the season's first episode.
"I don't think my palate is as good as some of the people on the show," Simon said. "But yeah, I'm a big foodie, especially about street food. I'll get in long debates about the best pizza in New York." And what might that be? "It's, no question, Di Fara, on Avenue J in Brooklyn." (In New Orleans, where Treme is filmed, his favorite thing to eat is the oysters and melted brie at Clancy's: "I can only have it, like, once a year, because it's so deadly.")
Simon brought on Bourdain to help with the food-related story lines, including that of a displaced New Orleans restaurant owner who moves to New York. "First we grabbed hold of Tony Bourdain and said, 'Help us, Tony, help us,'" Simon says. He also mentions that Eric Ripert's upcoming cameo won't be the only chef appearance this season: "Tony knows them all, so we reached out and got all the New York chefs involved.
For Bourdain, the decision to get involved was an easy one. "David Simon called me out of the blue. I am a total, annoying Wire wonk. I think it's the greatest show in history. So I was a huge fan, not just of his show, but of Generation Kill and his books … He asked if I'd be interested in writing, and I said, 'I'd get your coffee.'"
Earlier: Behind the Scenes at Eric Ripert's Latest Treme Shoot