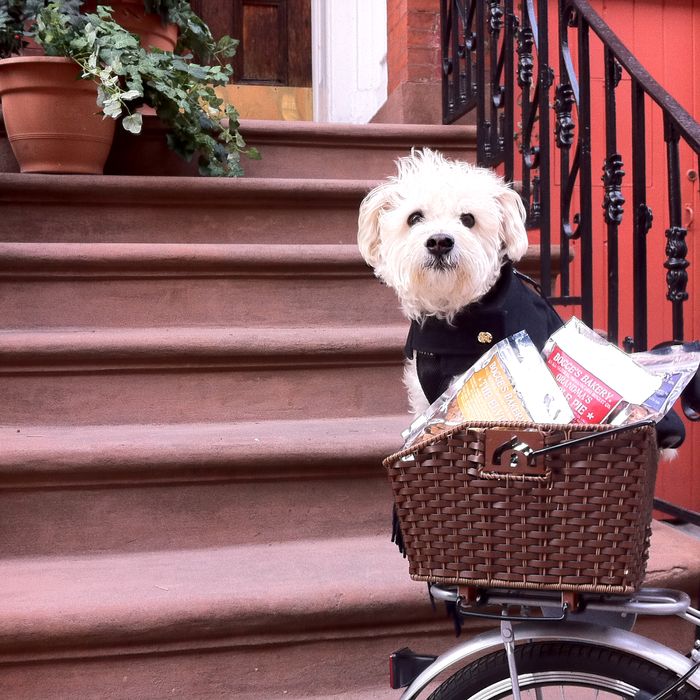 Bocce himself in the basket of the current delivery bike.
Photo: Courtesy of Bocce's Bakery
As further evidence that some people's pets have it better than you, Bocce's Bakery, an organic dog-biscuit company, has announced its intentions to bring a "Biscuit Bike" to NYC streets this summer. The three-wheeler would make the rounds between popular city dog runs, stopping to sell treats and water to the owners (or walkers) of hungry pups. The bakery's Kickstarter project (to help fund the purchase of a three-wheeled vending bike) launched this week, so if you're feeling flush, you can donate to that. Beef bourguignon, made with antibiotic-free meat of course, is one of the most popular flavors, but if your bundle of slobbery love is a vegetarian (though Grub Street is dubious of such things), Bocce makes a Grandma's Apple Pie flavor that won't break his diet.