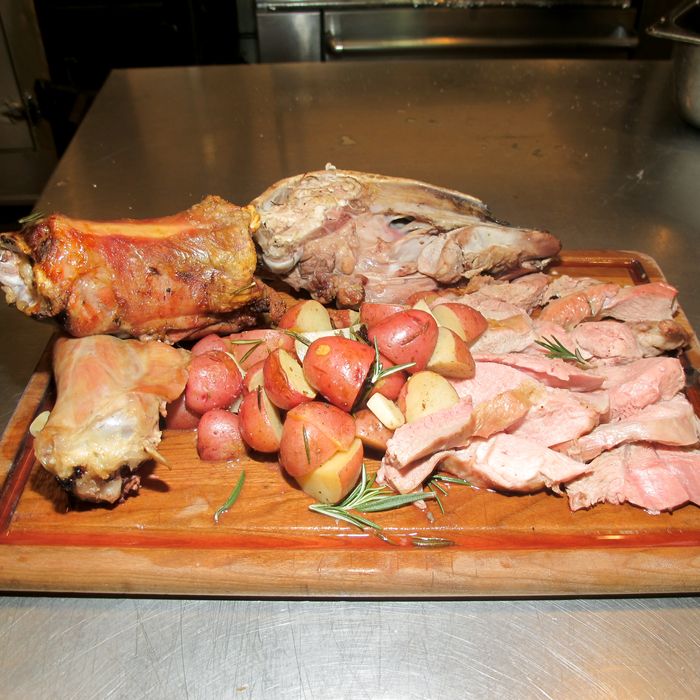 Yep, that's the head.
Photo: Michael Allin/New York Magazine
We're not sure exactly how many Manhattan apartments are equipped to roast one, but Dickson's Farmstand Meats is offering half-lambs for Easter, so why not? The lambs are of the seldom-seen suckling variety and come from a good upstate home where they're exclusively milk-fed. Each half weighs in at about nine to thirteen pounds and goes for $12 a pound. If you're concerned about the looks you might get from small children while traipsing along Ninth Avenue with a tiny carcass slung over your shoulder, the staff will butcher it for you, charging extra depending on what you want. They'll even throw in the head, heart, liver, and testicles for an extra $10 (order at dicksonsfarmstand.com; pick up on April 22 or 23).