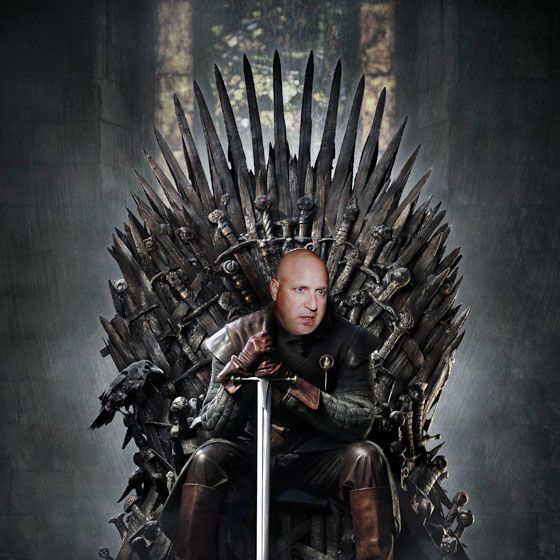 Photo: Mary-Louise Price; Photos: Patrick McMullan (Colicchio), HBO (Game of Thrones poster)
First Tom Colicchio's giving cooking tips to Kate Winslet for the Mildred Pierce mini-series, and now we learn that he's also crafting the menu for food trucks tied to HBO's new fantasy series, Game of Thrones. Which, um, well, okay?
Let's get the truck details out the of way: The branded trucks will be in New York and L.A. for two weeks (3/28–4/1 in New York; 4/4–4/8 in L.A.), serving free food "inspired by the rich depictions of the banquets featured in the new series — such as roasted rabbit, spice roasted duck, and venison." (Press release's words, not ours.) The truck's schedule will be on the show's Twitter feed. The trucks will only be slinging "300 servings" of food per day.
Now then. We'll let you develop your own opinions on this marketing mash-up (our feelings approximate somewhere between "huh?" and "wha?"), but if you need further evidence that this is sorta weird, watch the below promo video and witness Colicchio keeping a completely straight face while saying, of one of the series's mystical lands, "The Wall … is very far north, is very cold, but it's bordered by sea, so they do get seafood up there — so from there I decided to create a black fish stew."
Earlier: Tom Colicchio's Every Waking Hour