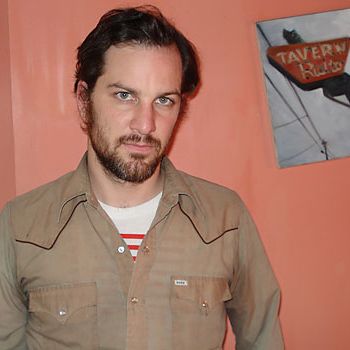 Photo: Courtesy of Todd Patrick
Todd Patrick, a.k.a. Todd P, tells us more about the venue he's planning to bring to the Mo Pitkins space along with the man who opened and closed Mo Pitkins, Phil Hartman of Two Boots; architect Mike House; and Javan Damadian, the lease holder of the space back when it was Aces & Eights, who we're told didn't have a management role in the bar. Patrick says the team is currently forming a curatorial board for the second-floor performance venue and is speaking to two restaurateurs about a menu of Pacific-coast-style Mexican food (think lemon and lime cured fish, tostadas, and tacos in the style of Jalisco or Sinaloa). As for the performances, Patrick says the venue "will not be an indie-rock club, dance club, or punk-rock club — we'll be something more in the lines of Tonic," meaning "avant-experimental music" in the vein of the original Knitting Factory over on Houston Street.
"The hope is to bring a home back to Manhattan for esoteric free jazz performance," Patrick tells us. "We want to be about what the East Village came out of — this downtown experimentalism and this reverence of the artistic." He mentions the Stone, John Zorn's nearby nonprofit venue that operates without a liquor license, and says the music here will be "maybe going somewhat closer to indie rock, or to what's called the WFMU record collector community" (think Thurston Moore's instrumental stuff). This isn't the club he's long talked about doing: "I can do indie-rock shows all over the place — I don't need to do that here." Instead, he says, he and his partners are hoping to "right the wrongs" of the previous tenant ("we're not happy with what happened with the property after Phil left — a lot of us don't care for what Aces & Eights was") and bring back some of the "downtown" music scene that took a hit when Tonic closed four years ago: "Downtown really lost something that had been essentially there since the sixties if not before — the edgy, gritty, downtown-oriented intellectual experimental community. It needed to return to the city."
Elsewhere in Phil Hartman's world, Two Boots is gearing up for its second annual Mardi Gras Ball at Le Poisson Rouge.