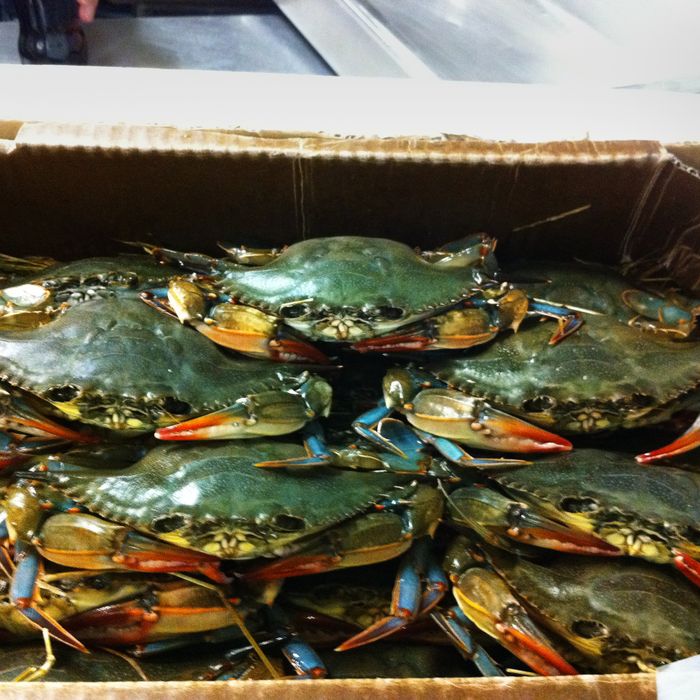 Photo: Courtesy of Hotel Griffou
This big box of molted blues is your proof that soft-shell crab season is on! David Santos tells us he just scored two dozen to serve at Hotel Griffou, and Esca says they'll be serving them tonight as well. The Grand Central Oyster Bar tells us they got their first shipment in on Monday (for $27.95 you'll get two or three crabs, fried or broiled).
Meanwhile, a chef at Mary's Fish Camp (via the receptionist) says not to expect softies there anytime soon, since they're still "totally out of season" (the first-batch crabs, usually from the warmer waters off of Florida, tend to be smaller). Oceana is also waiting it out till the start of peak season ("end of May, early June," according to a receptionist who explained that "it has to do with the purveyors we work with"). Likewise, Back Forty says they don't have any yet, but there may be specials in the next couple of weeks. Keep an eye out and report any sightings in the comments.
Update: Contrary to what we heard from the front of the house, Oceana chef Ben Pollinger tells us he'll likely have soft-shells tomorrow!