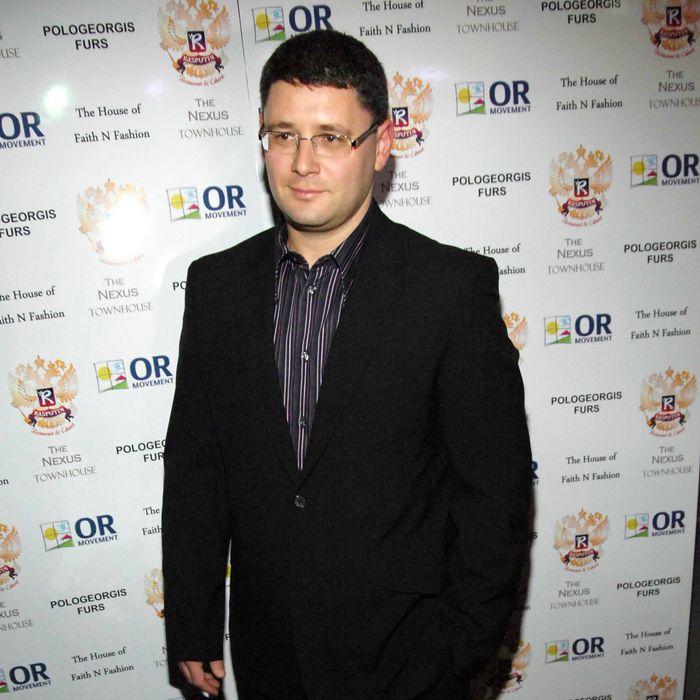 Photo: Liam McMullan/PatrickMcMullan.com
This has to be the most publicity the Brighton Beach nightclub scene has gotten since Tatiana's turn on Bored to Death. Sheepshead Bites reports that Michael Levitis, the lawyer and owner of over-the-top Russian nightclub Rasputin who was arrested in connection with the pay-to-play scheme of Brooklyn State Senator Carl Kruger, will star in a new Lifetime reality show, Brighton Beach. Lifetime says it will be a "family-style show, featuring a multi-generational story focusing on mother-daughter relationships of Russian women, their lifestyle, dating, partying, and experiences working in Brighton Beach," and if some Russians are worried that the "partying" aspect is going to lead to something Jersey Shore-esque, the director of the Brighton Beach Business Improvement District isn't one of them.
"If you ever go to a Russian party or nightclub, there is always a lot of food, there is always wine, vodka, cognac, whatever you want," says Yelena Makhnin. "There's always dancing and music, and nice outfits." Don't believe it? Check out Racked's report from a party that Levitis threw at Rasputin last week to celebrate International Women's Day.
Confessed Criminal And Kruger Croney To Star In Brighton Beach Reality Show [Sheepshead Bites]