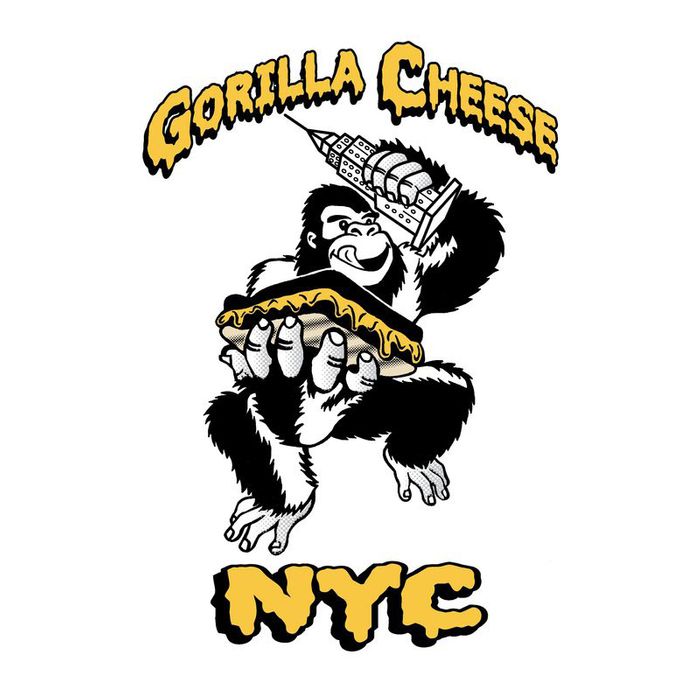 Photo: Courtesy of Gorilla Cheese NYC
The Brooklyn Flea's Milk Truck is planning to launch an actual grilled-cheese truck sometime this summer, but it may well get beaten to the punch. We've just discovered Gorilla Cheese NYC, a cheese-on-wheels venture that's now hiring on Craigslist and "gearing up to hit the streets," per Twitter.
The owners of the truck are presently a mystery (we've put in a call), but the menu indicates that you'll be able to choose between local breads (white, wheat, rye, multigrain, and challah) and then decide between brie, American, Gruyère, macaronie and cheese, or go really crazy with grilled shrimp, bacon, and Gruyère with chile-lime butter — plus, there's the option of additions (Proscuitto, pulled pork, bacon, carmelized onions, etc.) and dipping sauces (maple syrup, sweet and sour Thai chili, "crazy hot lime habanero," etc.). Oh, and the sides include tater tots, naturally. You can see one of the sandwiches on a Facebook page that seems to have been created yesterday, and there's a photo of the truck on its official site. Its plan is to infiltrate Times Square, Wall Street, Lincoln Center, Union Square, Bryant Park, and Fulton Street. We'll let you know who's behind it when we hear more.