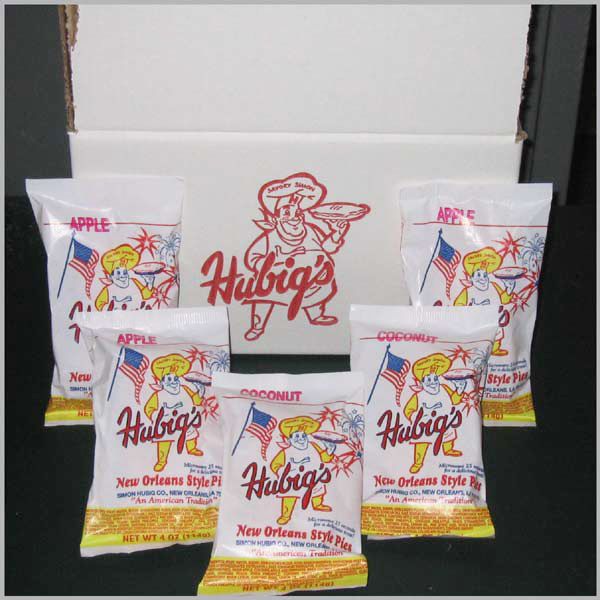 Photo: Hubig's/Courtesy shot
In its good-bye letter, Mara's Homemade indicated that it would be contributing king cakes to an HBO promo for the upcoming season of Treme (you know — the one Eric Ripert just filmed a scene for). Now we get all the details: A food truck giving away Hubig's pies, Creole Delicacies pralines, and the aforementioned king cake will be making the following stops tomorrow.
10am - 11am: COLUMBUS CIRCLE STOP (58th St at 8th Ave.) (South Side)

12pm - 1:30pm: BRYANT PARK STOP (6th Ave. btw 41st & 42nd St.) (West Side)

3pm - 4pm: MADISON SQUARE PARK STOP (5th Ave. btwn 23rd and 22nd St.) (East Side in front of Sprint Store)

5pm - 7pm: UNION SQUARE STOP (4th Ave between 14th and 13th St.) (West Side)

Plus, Melissa Leo, Wendell Pierce, and the Treme Brass Band will be at a DVD signing (the first season is coming out) at the Best Buy in Union Square. Of course, this isn't the only truck HBO has on the streets. The Local East Village has a look at the massive line for Tom Colicchio's Game of Thrones truck, right here.