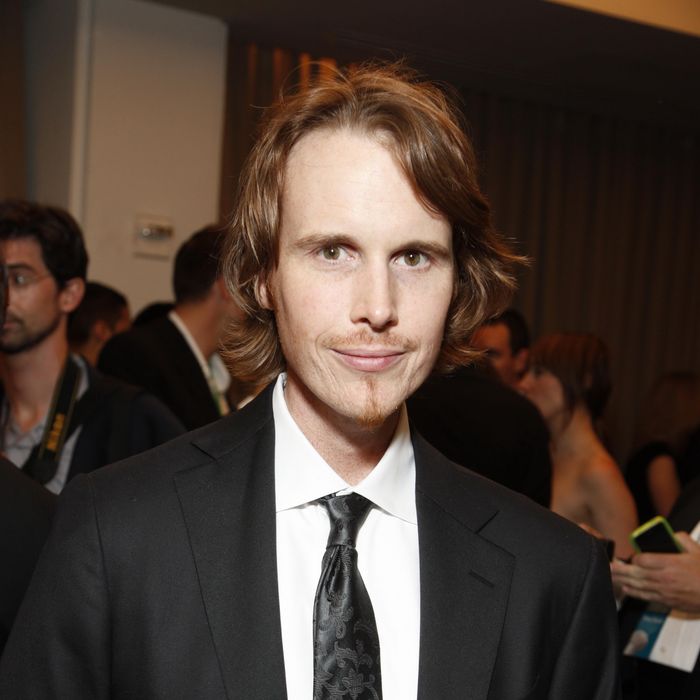 Grant Achatz, burger flipper.
Photo: Patrick McMullan
Last week Modernist Cuisine author Nathan Myhrvold unleashed his 21st-century burger on the world, and now comes a burger recipe (of sorts) from none other than Grant Achatz. We never took Men's Health to be the hyperfoodie type, but we suppose this shows how broad Achatz's reach has become (and how willing he is to promote his new memoir!). Naturally, Achatz being Achatz, he has to break the burger down before he can put it back together again — with caramelized green apples standing in for ketchup.
The patty itself is laced with smoked pork, cheese, and cooked shallots. Gribiche sauce provides the mayo, pickles, mustard, and raw-onion elements. And a sourdough bun tops the thing off. At the very least, Achatz's "recipe" sheds light on what makes a burger so delicious in the first place. There's video, too, but you'll have to click the link to see it.
Our only question: How many months before Next turns into a burger joint and we get to try this sweet baby for ourselves?
Grant Achatz Makes the Ultimate Burger [Guy Gourmet/Men's Health]