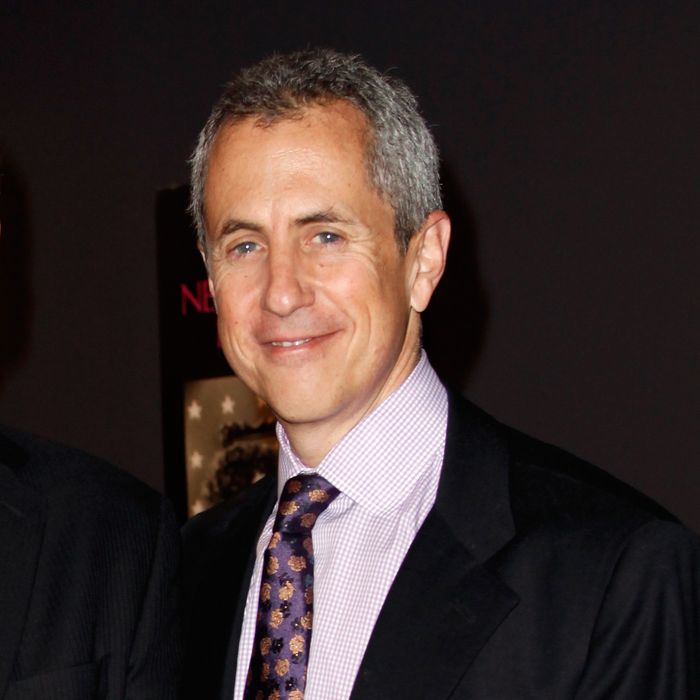 Mr. Hospitality.
Photo: Cindy Ord/Getty Images
As you may know, The Restaurateur, a food documentary that took twelve years to complete, follows Danny Meyer through the conception, construction, and critical success of Eleven Madison Park and Tabla, from 1998 till today. Made by Roger Sherman and featuring cameos by a retro Tom Colicchio (with hair!), the film — available on DVD this month — is custom-made for New York food fans. We caught up with Meyer last night at The Modern, before a screening inside MoMa.
You're already blushing and the film hasn't even begun!
I am absolutely embarrassed by the first few scenes in which I am wearing an Emporio Armani overcoat with shoulder pads that were at least six feet wide. Apparently in 1997, I thought that was quite the look. It happened! Fourteen years ago, that was my look! But in the behind-the-scenes stuff, I don't feel ashamed of anything I said or did, just how I looked.
Do you feel like a better dresser now?
Yes! JG Sartorial suits is my look now. Custom. He makes them for me. I made this guy promise that these looks are timeless and would never embarrass me down the road — ha! He's actually about to have his own show, called The Tailor. My partner Michael Romano dresses in only handmade suits, too; it's really his thing.
Big day for you yesterday with the JBFA nominations?
Oh yeah. Four James Beard nominations for us. Eleven Madison Park got two, the Modern got one, and Mike Anthony got best chef in New York. I think this is our record in terms of nominations in one year, but we've won 21 Beard Awards in the course of twenty years.
Biggest competition against Eleven Madison Park?
Um, honestly haven't seen the whole list. Every year there's a surprise in that category, but EMP has been open since 1998 and I think it's their time, I really do.
Planning your speech already?
Ha! If I were to accept something on that stage, I would want to be flanked by Daniel Humm and Will Guidara, the chef and GM. It'll either be the three of us, or the two of them. But I can't count my James Beard Awards before they hatch.
Any restaurateurs out there who you're kind of jealous of?
Well, I'm in awe of the entire borough of Brooklyn. If I could spend three nights a week eating in Brooklyn, I'd be a very, very happy person. I get so much inspiration there. We're opening Shake Shack in downtown Brooklyn mid-to-late summer, but that will be it for me there.
Where are you hanging in the 'crook?
I've gone to Roberta's the most. I love it there. Anella is fantastic too. It's near Long Island City. The chef of that was part of the Gramercy Park ensemble. Franny's, too, but who doesn't love Franny's?
You're like the nucleus of every big chef in New York. Do you feel abandoned when they move on?
No! I love it when they leave and grow in their career. I'd only get mad if they left because we weren't good employers.
Who's the graduate you're most proud of?
Oh my God, where would I start? Tom Colicchio?