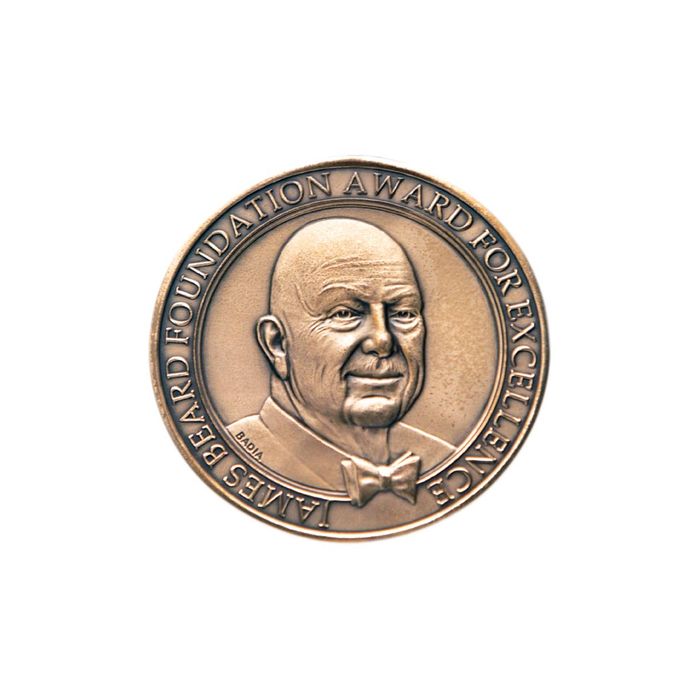 Photo: James Beard Foundation/Courtesy shot
The James Beard Foundation wants to get in on the sweet pop-up action — they were arguably the first, after all. From April 12 through May 14, they'll operate a temporary space, JBF LTD, at the Chelsea Market. Somewhat like Bon Appétit's pop-up, it'll be a café and lounge from 11 a.m. till 4 p.m. (with catering by Great Performances) and at night, it'll host a rotating roster of chefs preparing four-course dinners that'll cost $75 during weekdays and $100 during weekends. Starting April 1, tickets for the dinners will go on sale first through Gilt City and then at an official site. Here's the lineup so far.
• April 12 - 16: Three Michelin Star chef Laurent Gras, formerly of L2O in Chicago
• April 26: JBF Award winner Michelle Bernstein of Michy's and Sra. Martinez in Miami
• May 3 - 7: Iñaki Aizpitarte of Le Châteaubriand in Paris with JBF Award winner David Chang and Team Momofuku
• May 11-14: JBF Award winner David Kinch and John Paul Carmona of Manresa in Los Gatos, California

Oh, and the wines (included in the price of the meal) will be selected by Delta's in-flight sommelier. Take that, Air France!