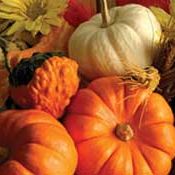 HOP BETWEEN TASTING ROOMS
Spend a serendipitous afternoon exploring the 24 vineyards that crisscross the state. Hop between tasting rooms and sample a fantastic portfolio of wines—no reservations required—or call ahead for tour schedules to get an expert's take on the terroir. For details, visit www.ctwine.com or call 860-334-4774.
BECOME PART OF THE ACTION
An old English mansion. A raging thunderstorm. Ten strangers. Murder, mystery, music and comedy abound when the guests disappear one by one in Something's Afoot. From now until December 9, enjoy a three-course dinner while debating whodunit as the action unfolds around you. We'll give you a hint: it's not the butler. For details, visit www.goodspeed.org or call 860.873.8668 to reserve tickets.
Plan a fall escape in Connecticut at www.ctvisit.com.