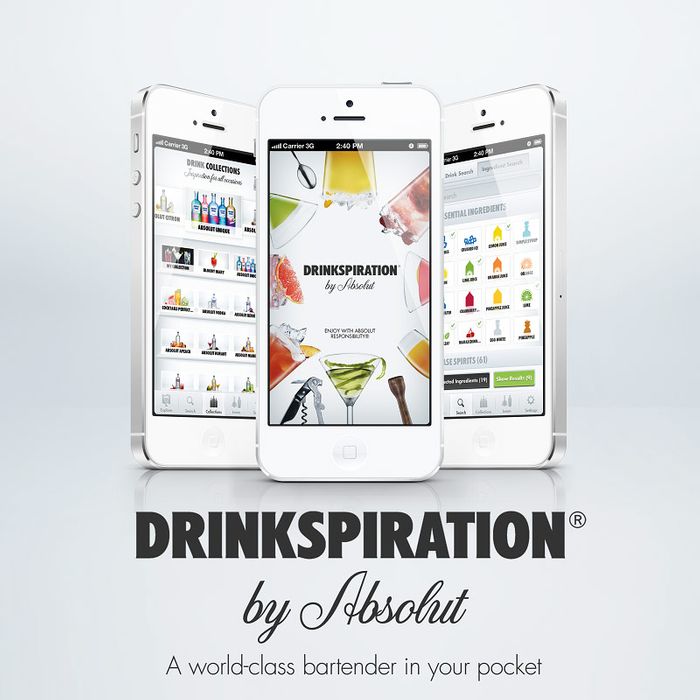 If the thought of having a miniature bartender in your pocket at all times sounds more appealing than not, it's time to check out Absolut's new Drinkspiration app for the iPhone (free to download).
More than just a collection of recipes, Drinkspiration adapts to your taste buds over time, serving up instant personalized drink recommendations based on what you've searched for in the past. The best part about it? Although Absolut is the definitive brand for vodka, they also offer up great recipes for gin, whisky, rum, brandy, and tequila cocktails as well.


Following the success of the first Drinkspiration app in 2009, the new version comes with a wide range of updates — hundreds of fresh new cocktail recipes, how-to instruction videos, and even a way to save your "Collection" of favorite drinks. The addition of the Collections feature makes NEW Drinkspiration easy for users to keep track of their favorite drinks, save lists for events and holidays and browse pre-installed collections from
ABSOLUT.


So what are you waiting for? Find your Drinkspiration today!
Direct link to NEW Drinkspiration app download via iTunes store: http://itunes.apple.com/us/app/drinkspiration-by-absolut/id320379903?mt=8


More drink inspiration at www.absolutdrinks.com