All Grub Street New York Posts Tagged:
Get ready for some whiskey walnuts.
A peculiar twist of New York irony.
They'll open a new restaurant soon on the Lower East Side.
Sounds like the rumors about Sirio Maccioni moving in are probably true.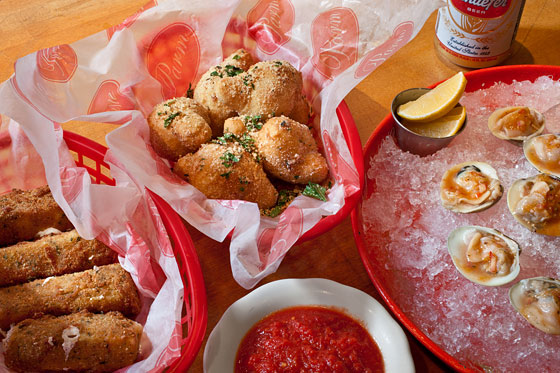 The new restaurant will handle lunchtime sandwiches, while Torrisi offers its (now more expensive) prix fixe midday.
New hours and menu items for Zak Pelaccio's Williamsburg barbecue joint.
If you've got $189K, you could own the coffee shop.
A planned trattoria becomes a Yunnan restaurant, while Travertine gives way to a juice bar.