All Grub Street Posts Tagged:
Critics call out the company for not having a guide to Israel.
The country's Health Ministry says it doesn't have enough tomato paste to qualify.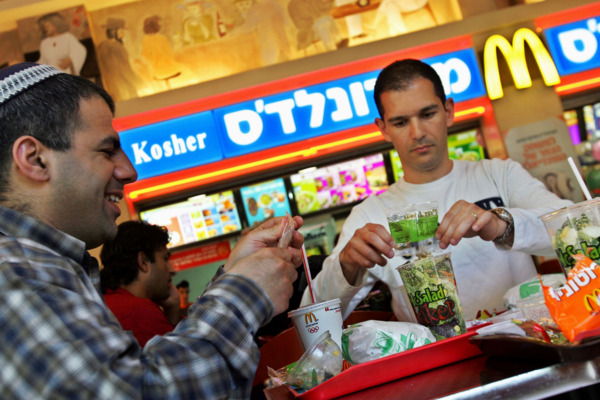 "It's a watershed moment in a kosher-eating person's life."
One even has a built-in stand for the phone.
The Charoset flavor is made with vanilla ice cream and dried-fruit compote.
The coffee giant says its "absolutely untrue" that CEO Howard Schultz gives Israel any of its profits.
The tiny kosher sandwiches, available in lamb, beef, and ahi, have a span of just three inches.
Labels and taxes on the way.
A company named Private Chefs Inc. claims they pitched the show years ago, while a massive search is underway for Downtown broker Ed Rosenthal.
A television cook could be a television judge and California's number-two burger chain goes East.
Iron Chef goes Presidential and Costco settles a pricing dispute with Coke.
Food has never been so politicized.