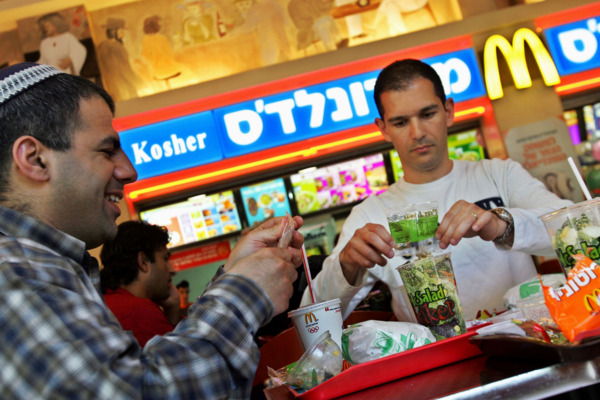 "It's a watershed moment in a kosher-eating person's life."
"The bar is a happy bar."
Seriously, who wakes up and decides to eat a sausage-stuffed waffle taco?
We braved the line and have the semi-animated photos to prove it.
The Upper West Side institution closed its doors for good last night — and Grub was there to capture the scene.