What to Eat at the Gander, Recette Chef Jesse Schenker's New Flatiron Restaurant
"Buffalo" sweetbreads, $40 steak for two, and more.
Error 503 Service Unavailable
Service Unavailable
Guru Meditation:
XID: 623063193
---
Varnish cache server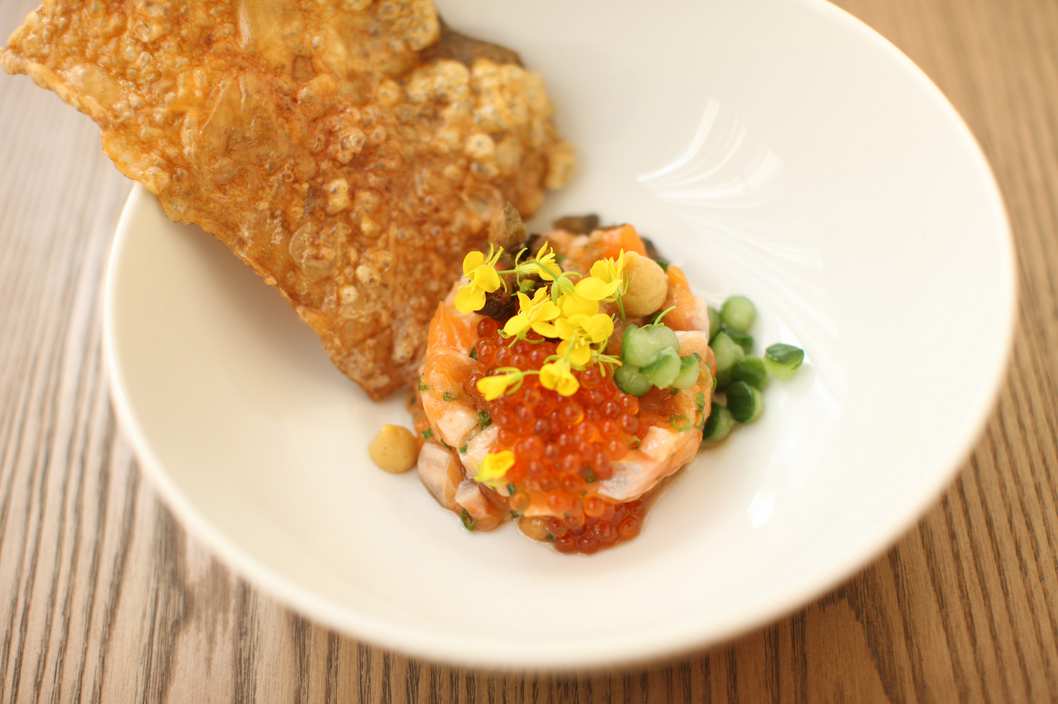 Three-year-old Recette is the kind of neighborhood place that's elegant and ambitious, yet doesn't feel too fussy for a weekday meal. But this time, Jesse Schenker wants to make things even more casual with his American restaurant meets bar room on West 18th Street. The bar-room emphasis is clear, as Schenker's menu includes plenty of snacks that pair well with lots of booze — brisket "tots" and "Buffalo" sweetbreads — plus crowd-pleasing classics like housemade spaghetti and clams, rotisserie chicken, and a $40 dry-aged sirloin for two. Christina Lee, who has worked with Schenker at Recette, is in charge of pastries like crème-brûlée semifreddo and a banana parfait with saffron, caramel, and coconut. Take a look at the 64-seat space (designed by Thomas Schlesser) and a few of the dishes, straight ahead.
Menu [PDF]
The Gander, 15 W. 18th St., 212-229-9500