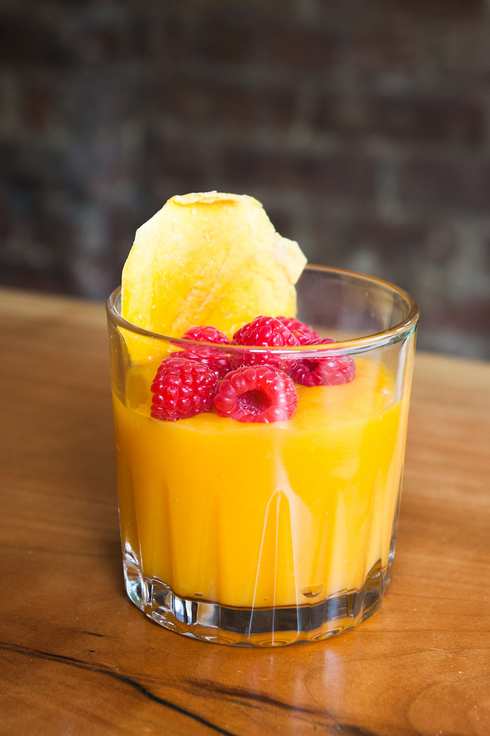 Leith Hill was raised in New Orleans, shielded from beignets and butter by a father so committed to a healthy diet that he mail-ordered organic produce from California. Inspired by this formative experience and by her career in social work, much of it with children, Hill has deemed nutritious and delicious food the mission of Ellarys Greens, the 40-seat South Village restaurant shes opening in the former home of Grey Dog café. Although Hill is a longtime vegetarian, she makes space on the menu for house-smoked chicken and bacon, alongside black-eyed peas with acorn squash, umeboshi, and cilantro, and vegan desserts like apricot-mango kanten (pictured). Refreshments range from cold-pressed juices and smoothies to biodynamic wine, gluten-free (and regular) beer, and Brooklyn-brewed kombucha.
Ellarys Greens, 33 Carmine St., nr. Bleecker St.; 212-920-5072.
*This article originally appeared in the April 15, 2013 issue of New York Magazine.