Knife Skills at a Glance
This handy infographic breaks down knife styles and anatomy, chopping techniques, and more.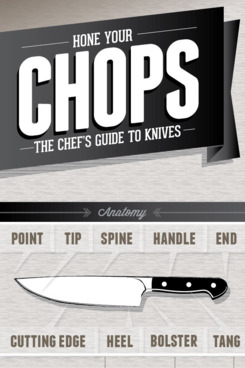 If you're clueless about knife skills, please put that thing down and get the hell out of our kitchen. Just kidding — it's not too hard to learn to wield a blade, and this handy infographic goes a long way to help you understand knife styles, chopping techniques, lingo, and more. And even if you're a seasoned slicer, it will probably sharpen what you already know. Scope it out below.
[via Kempt]