Roger Federer Dines at EMP; Elisabeth Moss After-Parties at Ajna
Plus, Kate Upton at Boom, Rumer Willis at the Tippler, and more of this week's celebrity sightings.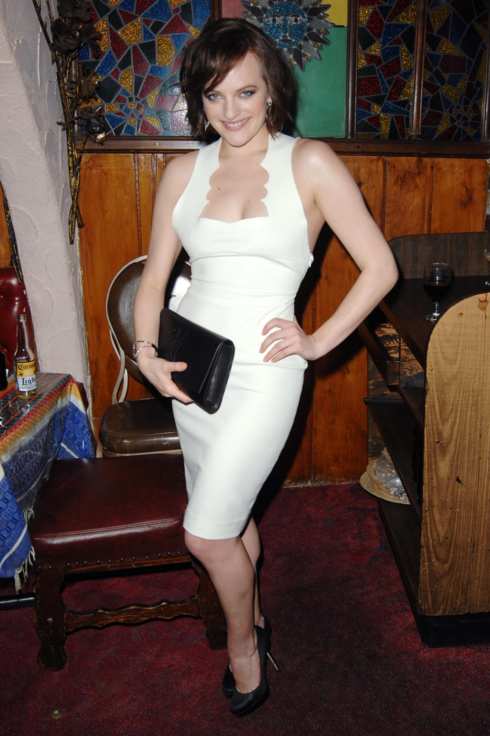 This end-of-summer week, celebs' boozy outings were notably missing from the New York scene. However, Elisabeth Moss attended a celeb-studded after party at Ajna, Kate Upton brunched at Boom, and a band of sportscasters celebrated the open of the NFL season at, where else — Bobby Van's house of steak. But sadly, not too much the way of basketballers throwing Olympic-sized bashes or rappers getting rejected at the club. So how are the stars spending their last days of summer? All this and more in our weekly roundup of celebrity dining.
The 40/40 Club: The Jay-Z camp has dropped its $1.5 million suit against the club's ex-chef John Shand (they were suing for a chicken wing spice mix he took with him upon termination earlier this year). Now Shand is considering suing for defamation among other things. Those chicken wings must have been intense. [NYP]
Ajna Bar: A newly blonde Elisabeth Moss attended an after party for a screening of For a Good Time, Call... on Tuesday night at the meatpacking spot. Pals Paul Rudd, Jonah Hill, and Seth Rogen were also in attendance. [NYDN]
Bobby Van's: Sportsmen Greg Gumbel, Marv Albert, Dan Marino, and Jim Nantz ushered in the CBS NFL season at the West 50th Street steakhouse. [Page Six/NYP]
Boom: Kate Upton brunched with a girlfriend this weekend. [NYDN]
Eleven Madison Park: Roger Federer's dinner with wife Mirka went well past midnight. [Page Six/NYP]
Fred's at Barneys New York: Bruce Willis, wife Emma Heming, and baby Mabel enjoyed a meal. [Page Six/NYP]
Marble Lane: Jonah Hill and Russell Simmons picked on each other from their separate tables at the Dream Downtown restaurant at a birthday bash for Noah Tepperberg (of TAO and Marquee). [Page Six/NYP]
Michael's: T. Boone Pickens picked the clubby midtown spot for a recent lunch. [Page Six/NYP]
The Surf Lodge: Mark Ronson and friends had dinner at the Montauk spot before the Kills' Allison Mosshart and Jamie Hince performed for Electric Sessions Sunday. [NYDN]
Tenjune: Giants running back Ahmad Bradshaw partied at the meatpacking club Tuesday night. [NYDN]
The Tippler: Rumer Willis celebrated her 24th birthday with boyfriend Jayson Blair and a friend at the Chelsea Market bar. The trio imbibed some bourbon shots (and other things) before Willis and Blair left hand in hand. [NYDN]