Jen Aniston Gets Engaged at Blue Hill; R Patz Copes at PH-D
Plus: Men's Olympic basketball stars take the celebrations Stateside, and more of this week's celebrity dining.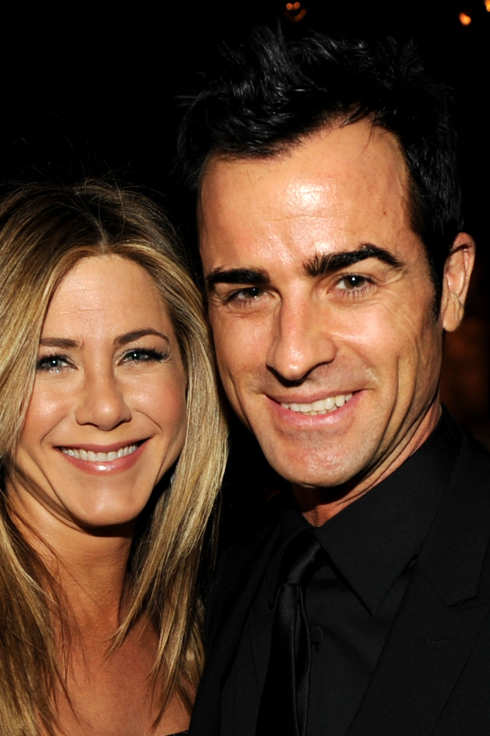 This week, Olympic stars made their way back over the pond from the Summer Games, and New York's nightlife scene was decidedly Olympic-tinged. The Fab Five showed up at the Yard, Cullen Jones went on a bender that included Goldbar, and King Lebron James & Co. partied at Del Posto and Avenue in a New York romp fit for champions. In other news, Robert Pattinson held back tears of grief during a whirlwind New York tour that included a mo(u)rning TV appearance, a screening, and an after-party for his new film Cosmopolis at PH-D. Oh, and Jennifer Aniston and Justin Theroux got engaged at Blue Hill. All this and more hard-hitting news in our weekly roundup of celebrity dining, straight ahead.
40/40: Jordin Sparks, her mother, and friends watched the Olympics closing ceremonies from the stadium seating inside Jay-Z's Flatiron club, where they drank some Olympic-themed cocktails and snacked on catfish and chicken fingers. [Grub Street]
Blue Hill: Justin Theroux celebrated his 41st birthday at the restaurant, but it was girlfriend Jennifer Aniston who got the surprise — an engagement ring. Theroux reportedly produced an eight-carat emerald-cut diamond later that easily ran six figures. [Page Six/NYP]
Brother Jimmy's BBQ: Rod Stewart and a party of eight lunched on marbled brisket and ginger ale Monday. [Page Six/NYP]
Del Posto: Gold medalists LeBron James, Carmelo Anthony, Kevin Durant, and James Harden partied American-style fresh off the plane from celebratory shenanigans in London with a New York marathon celebration thrown by Steve Stoute. The basketball stars feasted on a five-course meal at Mario Batali's hot spot before heading to a packed bash at Avenue. The velvet rope venue was draped in USA colors and full of beautiful women. In a true picture of legends, LeBron danced in a booth, Melo swung around a bottle of Don Julio 1942, and the Durantula took his shirt off. ... And a good time was had by all until 3 a.m. [Page Six/NYP]
Gallow Green: Actor Ezra Miller — who this month came out as gay and more recently was in a taxi accident with a fire truck — limped into a party at the McKittrick Hotel bar using a cane Monday night; Shia LaBeouf was also in attendance. [Page Six/NYP]
Goldbar: New Jersey-born swimmer Cullen Jones celebrated his own Olympic medals (two silver) on Sunday night at the Soho spot. Jones, Ice-T, and his wife Coco hung out near the D.J. booth until 2 a.m. The night before, Ice-T partied at a Busta Rhymes show at 1Oak, and Jones partied at RdV the night before that. [Gatecrasher/NYDN]
PH-D at Dream Downtown: R Patz put his grief aside Monday night, sipping a beer and smoking an electronic cigarette at the after-party for his new film, Cosmopolis. Judah Friedlander, Shia LaBeouf, Paul Giamatti, and Felicity Blunt were also there. [People]
The Yard at SoHo Grand: Jordin Sparks, along with Aly Raisman, Kyla Ross, McKayla Maroney, and Jordyn Wieber (a.k.a. four of the Fab Five), joined many others at the party following a tear-jerking screening of Sparkle — Whitney Houston's film swan song. [Page Six/NYP]