Hilaria and Alec Host Prenuptial Brunch at Edi & the Wolf; Zosia Mamet at Le Bain
Plus: Lilium turns away children at the <em>Spiderman</em> party, and more in this week's celebrity settings.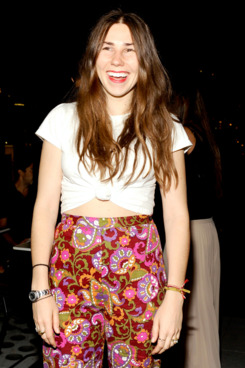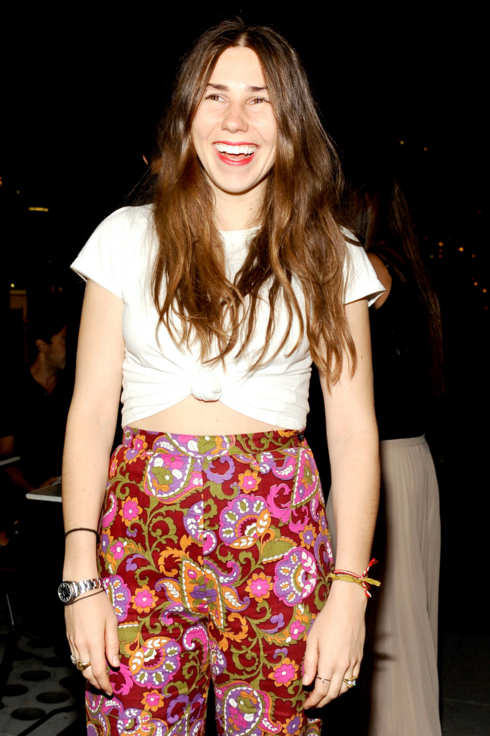 This week, those celebrities that stayed in the city for the week of the Fourth stepped out. Waiters at Glass House Tavern paid homage to Christian Borles's Broadway stint, and Stacy Keibler had a girls' night tour before flying to Italy to watch soccer. Someone has to watch Manhattan while everyone's in the Hamptons. All this and more in our weekly roundup of celebrity dining.
Benjamin Steakhouse: Overheard: Joe Manganiello saying he might move to New York soon over dinner at the midtown restaurant. [NYDN]

Edi & the Wolf: Apparently immune to wedding-day jitters, Hilaria Thomas and Alec Baldwin hosted a brunch at the Alphabet City restaurant hours before their marriage at St. Patrick's. The "intimate" crowd of 55 dined on a special menu of housemade granola and Greek yogurt, French toast with peaches, baked eggs and Swiss chard, and wiener schnitzel sammies. [People]

Glass House Tavern: Christian Borles got a kick out the waitstaff at the theater district restaurant when they celebrated his final performance in Peter and the Starcatcher by wearing fake mustaches like his own in the play. [NYDN]

Le Bain: Zosia Mamet and Jennifer Egan were some of the guests at Leanne Shapton's (daytime) book party, which also featured watermelons in bathing caps. [Page Six/NYP]

Lilium: Russell Simmons, Ivanka Trump, and Newark Mayor Cory Booker were among those spotted at the W Hotel club for the Spiderman premiere party
last week. Some guests were turned away when they tried to bring kids to the 21+ club. [Page Six/NYP]

Mondrian Soho: Stacy Keibler sipped wine with a friend (and sans George). The next night, she partied with A-Rod's girlfriend Torrie Wilson at 1OAK. [NYDN]