Salman Rushdie Parties at The Four Seasons; Mary-Kate Olsen Snogs at MoMA
Plus, Kris Humphries at Bagatelle, Mariano Rivera gets a standing O at Siro's, and more in this week's celebrity dining.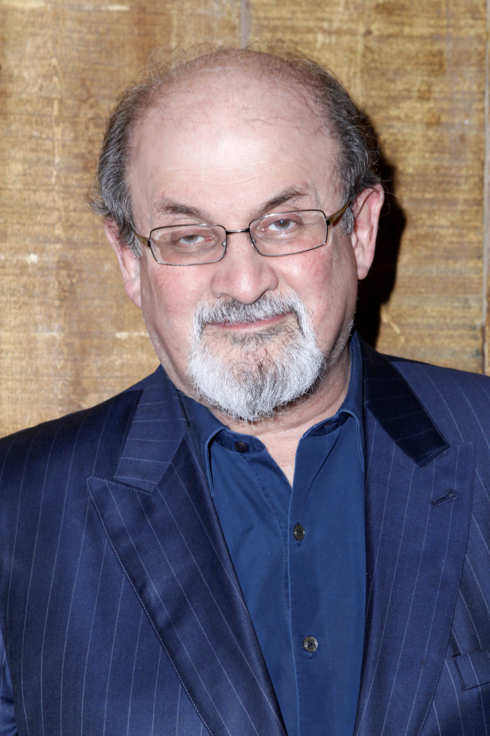 Despite the sweltering temperatures, this week felt more like spring with all the budding romance. Mary-Kate continued to snog with Olivier Sarkozy. Salman Rushdie celebrated a star-studded birthday at The Four Seasons, and Mariano Rivera grubbed at his own Second Avenue restaurant, Siro's, on post-knee-surgery crutches. All this and more in our weekly roundup of celebrity dining.
Asellina: Kendra Wilkinson had a few drinks but still watched her figure with hubby Hank Baskett and friends, dining on some grilled chicken at the midtown restaurant. She's said in the past that being a parent means less "one-on-one time" with Baskett. [People]
Bagatelle: Kris Humphries took some time off from his Kim K. divorce festivities to let loose to some D.J. Solange Knowles–sponsored beats at the hot spot. After drinks and a pic, Humphries & Co. were out. [People]
The Four Seasons: Salman Rushdie's big fat 65th birthday fête at The Four Seasons Restaurant rocked til midnight Tuesday night with guests like Jason Sudeikis, Olivia Wilde, DVF, and burlesque dancer Hazel Honeysuckle. [Page Six/NYP]
The Lamb's Club: Stanley Tucci was there Wednesday toasting the launch of Appleton Estate 50 Year Old Reserve. [Grub Street]
http://nymag.com/listings/restaurant/the-lambs-club/
MoMA: Mary-Kate Olsen and her much older (and very official) boyfriend Olivier Sarkozy showed more PDA (public displays d'amour), hanging on each other all night at a gala benefit in the Marron Atrium. Then they were led to dinner at a spiral table by a parade organized by a performance artist. [Page Six/NYP]
Ovest Pizzoteca: The Jonas brothers filmed a TV show episode, at the pizzeria, which is across from their recording studio. [Grub Street]
Siro's: Injured Yankee Mariano Rivera left to a standing ovation from the crowded dining room at the Second Avenue restaurant on Monday. Rivera, a part-owner of Siro's, told diners his recovery is going well, and that he'd spent his first Father's Day at home in twenty years. [Page Six/NYP]
The Standard: Fiona Apple played a super-exclusive show for Phillip Lim and others at midnight Monday juxtaposed against the hotel's fantastic views. The quirky songtress reportedly called for a "bleeping" telescope before the night was over. [Page Six/NYP]