Watch Alec Baldwin Discuss Diabetes and Foods Worth Dying for With David Letterman
He'd risk his life for butterscotch candies.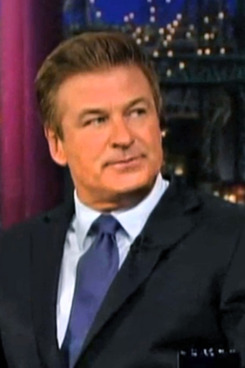 When Alec Baldwin visited David Letterman last night, the host pitilessly probed the diabetes-saddled actor about all the sugary treats he's had to resist since his diagnosis last May. (It's probably safe to assume Paula Deen won't be showing up on The Late Show anytime soon.) Baldwin's no-no list includes candy bars, pies, and even, sadly, grapes; not too many carrots either! But what's the one thing that Alec Baldwin would die for? Individually wrapped butterscotch candies from the British Callard & Bowser company, which he used to eat as a kid. Thankfully for the actor's insulin levels, the company is no longer around. Watch the whole thing, straight ahead.