Jason Sudeikis Buys Burgers; Mitt Romney Provides Guacamole
Plus: Warren Buffett hung out with Jay-Z, Paula Deen ate some dessert, and more, in our weekly roundup of celebrity dining.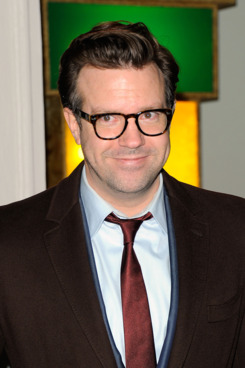 Maybe folks are feeling some post–Golden Globes hangovers, perhaps some are afraid of this weekend's impending snow storm (a whopping 3 to 6 inches is expected!), or maybe everyone just assumed they couldn't top the coolness of last week's Celebrity Settings — remember, Vince Young bought drinks for Drake — but regardless, not too many celebrities got caught dining in New York this past week. Then again, Jason Sudeikis did buy some burgers for his friends, Mitt Romney hosted a fund-raiser with some pretty gnarly guacamole, and Warren Buffett chilled with Jay-Z — so maybe this week wasn't too bad. All this, and more celebrity sightings, straight ahead.
The 40/40 Club: Warren Buffett paid his dues to the Throne on Wednesday when he showed up, alongside two female companions, at Jay-Z's reopening of his Flatiron sports club on Wednesday. Rumor has it the super-rich dude from the Midwest was even sporting a tie that was a gift from Hova himself. We guess Buffett's got his swagga back. [Page Six/NYP]
Asellina: Paula Deen enjoyed braised lamb chop and tiramisu for dessert, and claimed it was the best she had ever tasted — perhaps because it might be the last dessert she has for a while. [Grub Street]
Bill's Bar & Burger: Jason Sudeikis bro-ed out hard earlier this week, as he and four buddies chowed on burgers, fries, wings, and beers ... and presumably passed out for like ten hours shortly afterwards. [People]
SamSara Café: Blue Bloods star Amy Carlson met friends for dinner earlier this week and did what we expect CBS actresses to do: smiled a whole bunch. [Downtown Express]
Sheraton New York Hotel & Towers: Mitt Romney hosted a fund-raiser on Tuesday before heading to South Carolina, and at it, he served guacamole and chips. Weird, right? We always thought he seemed like a salsa guy, too. [Page Six/NYP]