Halloween Parties at PH-D, the Darby, Catch; Marc Anthony Misses The Four Seasons by a Few Blocks
Plus: Anderson Cooper and Kathy Griffin try all of Donatella's desserts, and more, in our weekly roundup of celebrity dining.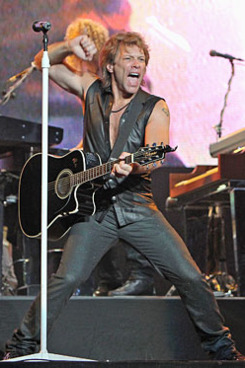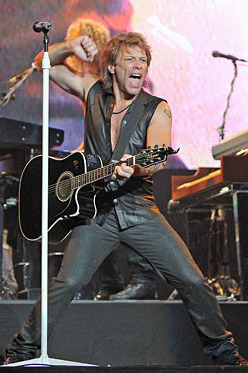 Last weekend's chance snowstorm certainly caught New York off guard, destroying over a thousand trees in Central Park and leaving millions of people across the Northeast without power. But when there's a full weekend's agenda of Halloween party-hopping ahead, a little slush won't stop celebs from venturing out into the elements. Heidi Klum kept warm in a monkey suit as she hosted her twelfth annual Halloween bash at PH-D on Monday, with a roster of boldfaced names like Fergie, Amber Rose, and Tyson Beckford in attendance. Models Miranda Kerr and Anja Rubik (who co-hosted her gypsy-themed soiree with Kanye West) threw rival Halloween parties at Catch and the Darby, respectively. Find out where stars dined post-Halloween festivities this week, and more celebrity settings, straight ahead.
1 Oak: Butter Group's Scott Sartiano began his 37th birthday celebration at the Darby, alongside co-owners Richie Akiva and Ronnie Madra, before the crew moved to 1 Oak later Monday night. Sam Ronson manned the turntable as D.J., and a fellow partier reports Sartiano was a good sport when friends smeared cake on his face. Michelle Trachtenberg and Ryan Phillippe were also in attendance. [Eater NY, NYDN]
ABC Kitchen: Jon Bon Jovi and Deepak Chopra were both spotted having lunch here today, although they did not dine together. [Grub Street]
Catch: Victoria's Secret model Miranda Kerr also threw her hat into the hostess ring this year; she dressed as a circus ringmaster for her rooftop Halloween party on Monday. [HuffPo]
The Darby: Anja Rubik brought additional (friendly, of course) competition to the Halloween party agenda, hosting a gypsy-themed bash with Kanye West. The supper club was transformed to house belly dancers and tarot card readers for the Stoli-sponsored event. Also in attendance: Beyoncé, Ryan Philippe, Naomi Campbell, and Snoop Dogg, to name a few. [Haute Living]
Donatella: Anderson Cooper dined at the Italian restaurant with a group of friends that included Kathy Griffin on Saturday evening. The table ended their meal with one of each of the desserts on the menu, sent over by Donatella herself. [NYDN]
The Four Seasons: Marc Anthony kept Bank of America private wealth manager Jane Heller waiting for an hour on Tuesday afternoon while he sat at the wrong Four Seasons (he was at the hotel, on 57th Street). After summoning his driver, Anthony arrived at the correct address for his lunchtime meeting at around 1 p.m. [Page Six/NYP]
GunBar: Members from Smokey Robotic, the Naysayers, D.J. Obey City, and special guest !LLMIND performed here last night in honor of Guy Fawkes Night; guests received complimentary cocktails courtesy of Bulldog Gin. [Guest of a Guest]
Harry Cipriani: Jon Bon Jovi met New England Patriots owner Bob Kraft for a "business-style" dinner, further propelling rumors that the rock star is considering buying into an NFL team. [Page Six/NYP]
Le Perigord: Princess Alexandra (the daughter of Queen Elizabeth's father's brother, the Duke of Kent) enjoyed a hearty meal of scallops, sole, lamb, veggies, and soufflé at this Sutton Place landmark. [Page Six/NYP]
PH-D: Heidi Klum's twelfth annual Halloween party was her second this year, the first happened in Vegas over the weekend. Klum and Seal sported monkey costumes, and the star-studded event included Tyson Beckford, Amber Rose, Fergie, Jessica White (with a live snake), and many more. [The Cut]
STK: Real Housewives of Atlanta Kandi Burruss and Phaedra Parks were spotted having dinner with hairstylist Derek J. on Tuesday night. Kandi ordered the halibut, while Phaedra and Derek J. shared a plate of shrimp and Lil' BGRs. [Grub Street]
The Vault at Pfaffs: Gotham magazine hosted an after-party for Another Happy Day on Wednesday, with guests including Ellen Barkin, Sam Levinson, and Jason Binn. [Guest of a Guest]