Does Paula Deen Really Sell Butter-Flavored Lip Balm?
It's too good not to be true, right?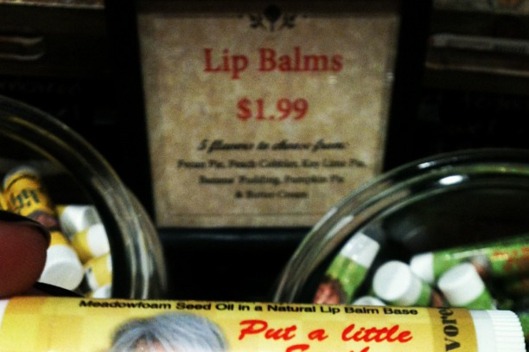 She sure does. A couple of images have popped up online that certainly appear to be shots of Paula Deen–branded, butter-flavored lip balm. And the person who snapped the shot you see here says this is a very real product, sold at Paula's store in Savannah.
Our source even tells us that other, equally real flavors include banana pudding and key lime pie. And, yes, the slogan really is "Put a little South on your mouth" (!!). If we could track some down, we know exactly what we'd be handing out to trick-or-treaters this Halloween.